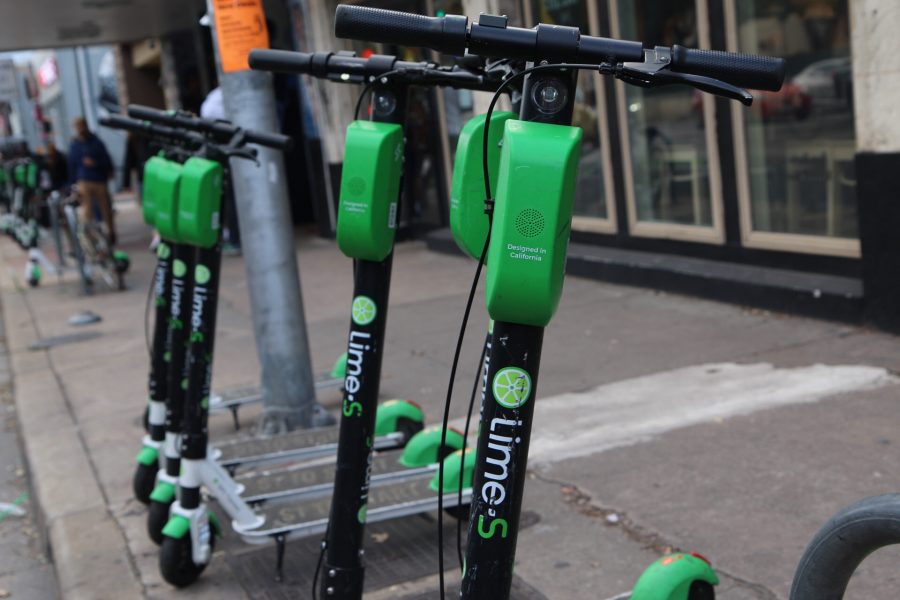 Electric scooters may soon have a path into Fort Collins.
City staff will request City Council approve a set of updates to the City Code regarding e-scooters and other shared and/or portable mobility devices Feb. 19 and March 5, according to a press release from the City.
Staff is also finalizing a potential Request for Proposals process and an encroachment permit process, wrote Amanda Mansfield, a transportation planner with FC Moves, in an email to The Collegian.
The RFP would invite e-scooter companies to "submit a proposal for a plan to develop, install, own, operate and maintain an e-scooter share program," according to a recent press release. It would be administered in cooperation between the City and Colorado State University.
The draft RFP document includes several policy regulations e-scooter vendors would have to agree to adhere to as part of the RFP process. These include:
Vendor will ensure that e-scooters operate at a maximum speed of 15 mph.
Vendor will ensure that e-scooters are parked only in approved areas:
In the section of the sidewalk between the curb and the through zone,
Beside a bicycle rack not obstructing the pedestrian walkway
In designated e-scooter parking areas.
Vendor will help educate users on how to safely operate the device, encourage parking compliance and keep sidewalks free of device clutter, using innovative technological tools, strategies, and methodologies.
Users will be expected to dismount and walk their scooters at dismount zones, denoted by signs, in Old Town and at CSU.
Riders will be strongly encouraged, but not required by law, to wear helmets.
Similar to bike-sharing, an e-scooter share program allows residents to scoot where they need for a small fee, and then leave the e-scooter for the next rider, according to Vox.
The move to include scooters in Fort Collins' multimodal lifestyle comes as e-scooter programs have sprung up all over the nation's largest cities, including Denver, "seemingly out of nowhere," wrote 5280.
With prepared regulations, Fort Collins is hoping to avoid issues of sidewalk clutter and hazardous riding. If successfully managed, the use of e-scooters in Fort Collins could reduce motorized vehicle emissions, improve air quality and expand sustainable travel throughout the city, according to the press release. They could also serve as an additional sustainable travel option for those who are mobility-challenged. E-scooters could help fill first mile/last mile geographic gaps in the City's transit system, which is the distance between someone's home or workplace and the transit center, according to Marketplace.
"FC Moves is dedicated to promoting alternative, sustainable modes of transportation, and we think of e-scooters as a good opportunity to expand the suite of alternative transportation options," Mansfield said. "We think of it as something that could compliment bike share and compliment transit."
Samantha Ye can be reached at news@collegian.com or on Twitter @samxye4.