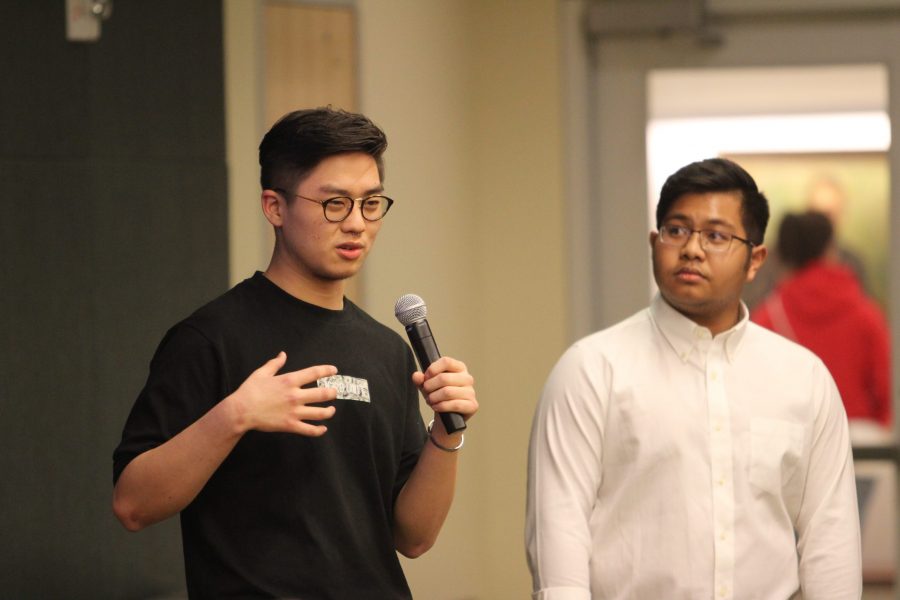 A lantern festival will be coming to Colorado State University through the efforts of the University's Southeast Asian Student Organization.
In a slideshow presentation to the Associated Students of CSU Senate Wednesday night, SEASO explained why this will be their first event. They also were requesting that the Senate guarantee help in marketing of the event and adopt the CSU Lantern Festival as an official ASCSU tradition.
The Festival has been largely funded with money from the ASCSU Executive Branch.
The original Lantern Festival, held monthly on the night of the full moon in the Vietnamese city of Hoi An, is a centuries-old gathering of people from all around the region.
And it won't just be for CSU students of Asian heritage.
"That's why we didn't call it the Vietnamese Lantern Festival," Looi said.
Founded last semester, SEASO is pushing to show CSU students "what Asian culture is all about," said Financial Director Brendan Looi. Part of that exposure will be the catering of food like phở andgỏi cuốn, Vietnamese rolls.
"It's going to be an informal sort of thing," Looi said.
SEASO started in the fall as an organization aimed at building an environment on campus where people either connected to or interested in Southeast Asia can connect, feeling that the culture can bring more diversity and knowledge to CSU.
The next full moon is Feb. 19, but SEASO is looking to hold the CSU Lantern Festival either the 15 or 22 of February, both days when more students would be available.
SEASO Vice President Muhammad Ashaari went over the safety measures they have taken for the festival, such as having the lanterns tied to bricks, instead of letting them fly away like in Hoi An.
Police and firefighters would be on hand for any first-aid emergencies, and fire-retardant cable would be used to tie the lanterns down. All participants in the event will be required to sign a waiver as well.
"As a group who tries its best to represent Southeast Asian cultures in CSU we feel that the beauty of this festival would naturally be a good ice breaker for many CSU students and locals to start formulating an understanding of the beautiful cultures and traditions Southeast Asians have celebrated for centuries," SEASO wrote.
ASCSU Women's Caucus Chair Merall Sherif voiced her support for the festival and encouraged her fellow Senators to approve it.
"I think, over everything, this event brings our community together, and that it's inviting to all cultures," Sherif said. "They really want everyone to come together as Rams."
Stuart Smith can be reached at news@collegian.com or on Twitter @stuartsmithnews.