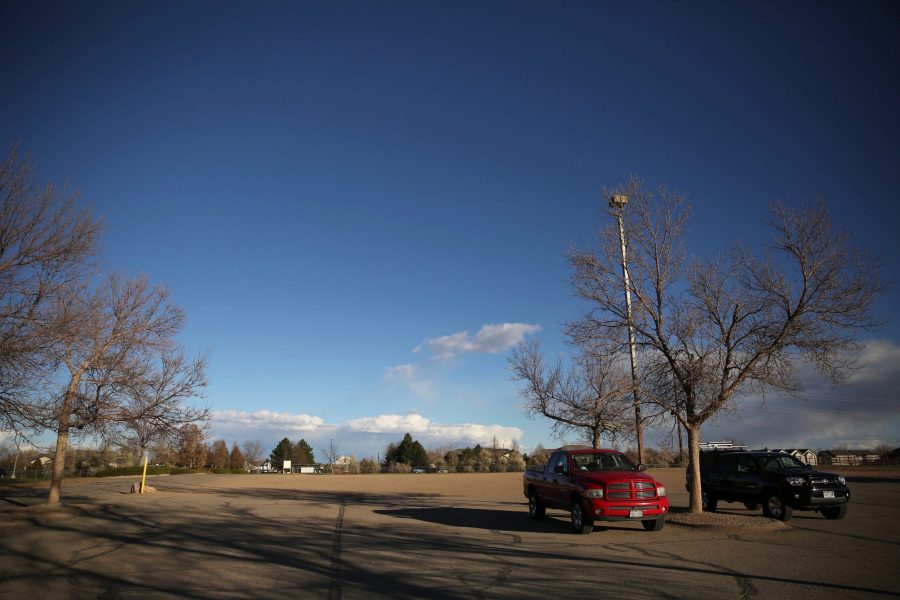 Parking will remain free to students at the Colorado State University Foothills Campus—at least temporarily. 
In response to feedback from the Foothills Campus, CSU's Parking and Transportation Services is delaying parking fees until July 2020. After hearing from students, faculty and staff, the University plans to extend the process of implementing a parking plan, according to an email sent to campus members.
Earlier this semester, the University announced the Foothills Campus lots would transition to permit parking in August 2019. In response, nearly 800 people petitioned to stop the impending changes.
Laura Hoon-Hanks, a graduate student in the Microbiology, Immunology and Pathology department, told The Collegian that fees could potentially hurt undergraduate research.
"Our biggest concern is the tax on undergrads and how that may prohibit some of them for working for labs out here at the Foothills Campus," Hoon-Hanks said.
The Atmospheric Sciences department, the Microbiology, Immunology and Pathology department, the Animal Reproduction and Biotechnology Laboratory and the Engineering Research Center conducted individual petitions citing inadequate alternative transportation and lack of street parking and food services, in addition to the financial burden. 
The next steps for PTS include creating a comprehensive email list of all campus community members, schedule meetings with individual building members to receive specific feedback about "cluster areas" of campus and ensure alternative transportation options are explored. A campus shuttle and food service options are already being explored.
A primary concern of PTS was the degrading parking lots due to lack of regular maintenance, according to the email. 
"While there is no permit parking, there also is no mechanism to maintain parking lots, keep them well lit and provide the same accommodation you'd have on main Campus," Fred Haberecht, campus planner of Facilities Management, said in a previous interview with The Collegian. 
Haberecht said that by requiring paid permits for the Foothills Campus, the University will be able to better maintain the parking lots to the same standard as the other CSU campuses.
Despite putting off implementing parking fees, the University will continue plans to update the parking lots. In an email to Foothills Campus community members, Lynn Johnson, vice president of University operations, wrote that improvements will begin in spring 2019 as soon as weather permits.
"The University can no longer allow employees to park on lots without adequate lighting and with significant potholes, crumbling infrastructure and drainage (and, therefore, ice) issues," Johnson said.
The projected timeline for next steps:
Oct. 2018-April 2019: Complete preliminary steps mentioned above.
May 2019: Ask Board of Governor's to add Foothills Campus to the University's parking management.
May-Oct. 2019: Begin a three-year improvement project to address parking, safety and lighting concerns, phase one.
July-Sept. 2019: Finalize a draft of the Foothills parking plan.
Oct. 2019-Jan. 2020: Share and assess plan with campus members, and make needed changes.
Feb.-March 2020: Present final plan to cabinet, deans and employee councils.
May 2020: Seek Board of Governors' approval of the plan.
May-Oct. 2020: Continue improvements to parking lots, phase two.
July 1, 2020: Begin parking fee enforcement.
May-Oct. 2021: Continue improvements to parking lots, phase three.
July 2020: Review and adjust the parking plan as needed.
Emma Iannacone can be reached at news@collegian.com or on Twitter @EmmaIannacone.