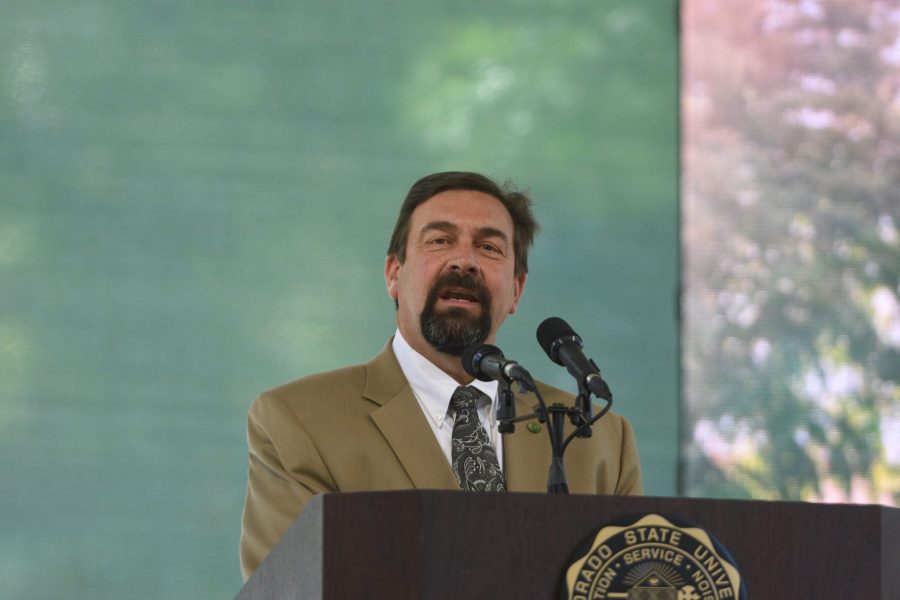 After the killing of 13 people in two different shootings, Colorado State University President Tony Frank sent out a campus-wide email Monday afternoon addressing the events and remembering the victims of the shootings.
"As is always the case, no matter where such tragedy strikes or the color, religion, or status of its victims, their tragedy is our tragedy," Frank wrote.
On Wednesday, Oct. 24, two Black people were shot and killed in a Kroger grocery store in Kentucky by a man, who first attempted to enter a predominantly Black church, according to BBC. While the motive is still unknown, the shooting is being investigated as a possible hate crime, CNN reported.
Eleven people were killed and six injured after a gunman opened fire on a Pittsburgh synagogue Saturday, Oct. 27. The shooter has been charged with hate crimes due to his own words, according to CBS News.
Frank wrote that he has personally wrestled with the news of this past week and that he suspects most of the campus community has as well. 
"And if I can take anything from all of this, it is the recognition that there are broken people among us who will try to break and harm others to elevate themselves," Frank wrote. "Because when we are broken, the lies of racism, anti-Semitism, homophobia, and hate-based discrimination of all kinds seep in to fill the cracks."
Frank advocated leading "with love to try to prevent others from being similarly broken." He pointed towards CSU's Principles of Community as a guide.
"We can hold to our principles of community and to the timeless wisdom that love is stronger than hate, and we must put our work and our energies toward love, life, and the elevation, not degradation, of our world and the human condition," Frank wrote.
The Fort Collins Interfaith Council hosted a candlelight vigil Oct. 29 in Old Town Square to honor the victims of the Pittsburgh shootings.
The 13 victims are:
Kentucky Kroger Shooting
Vickie Jones
Maurice Stallard
Pittsburgh Synagogue Shooting
Joyce Fienberg
Richard Gottfried
Rose Mallinger
Jerry Rabinowitz
Cecil Rosenthal
David Rosenthal
Bernice Simon
Sylvan Simon
Daniel Stein
Melvin Wax
Irving Younger
Frank wrote the vigil was meant as a place for the CSU community to show support for the students and other members of the community who have been impacted by these incidents. 
Frank asked that the CSU community be "gentle this week" with one another, whether they are hurting from the national events or other reasons. 
"Let's try to share grace with others as it has inevitably been shared with each of us," Frank wrote. "Let's take care of each other."
Samantha Ye can be reached at news@collegian.com or on Twitter @samxye4.