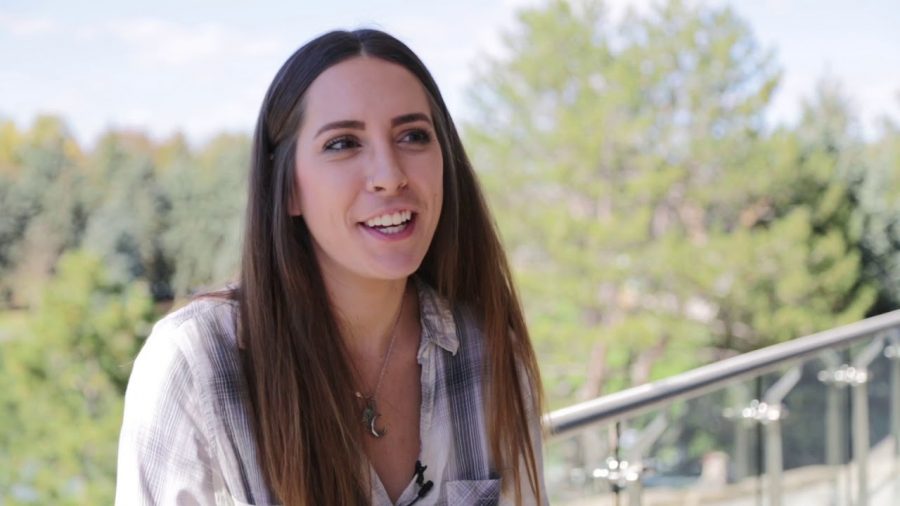 Video by CTV
Horses, cows, chickens and other livestock animals across Colorado are in need of care, but there's a shortage of veterinarians willing or able to work in rural towns. This is mainly because of the cost of education, according to Mark Stetter, the dean of the College of Veterinary Medicine and Biomedical Sciences. 
"From a salary perspective, (rural veterinarian jobs) may not pay as well as some of the city positions," Stetter said.
To curb the need for veterinary care in rural Colorado, a new loan repayment program promises to pay up to $70,000 of student loans for veterinarians to work in rural, low populated areas.
The Veterinary Education Loan Repayment Program (VELRP) is funded by the state legislature. The bill was passed and signed by Gov. John Hickenlooper on June 5, 2017.
VELRP is meant to solve the shortage of veterinarians in rural areas where livestock and animal owners are in need of professional services. The U.S. Department of Agriculture reported that 187 mostly-rural areas across the country lacked sufficient access to a veterinarian in 2017. 
"We see such a need for veterinarians across the state of Colorado including our rural areas," said Ashley Stokes, Colorado State University's assistant vice president for engagement.
Right now, in Colorado, there are 8 counties that lack a private practice veterinarian, according to the U.S. Department of Agriculture. 
Stokes said there are veterinarians who want to practice large-animal medicine in rural areas, but it's difficult for graduates to afford to move to there.
"For example in Denver, a starting salary might be $80,000 versus someplace more rural that would be closer to $60,000," Stetter said. "That big difference makes it hard to pay off your loans."
The average student loan debt for a veterinary school graduate is $143,757.82, according to the American Veterinary Medical Association. 
"Because of the cost of education, because of the cost of living in Colorado, sometimes they can be somewhat limited and feel somewhat limited on what they can pursue," Stokes said.
While the program does not promise to pay back all of someone's student loans, students can have up to $70,000 paid off depending on how long they stay in the four-year program. Applications recently opened and the first veterinarians accepted into the program will be announced Dec. 3.
Stokes said the process of being accepted into the program is based on the need of the community the veterinarian is applying for, as well as their application and their connections to the desired community.
"It's really that combination of seeing what the need is in these areas and seeing what the applicant's goals are," Stokes said.
The VELRP Council, which includes Melinda Frye, the associate dean of CSU's Doctor of Veterinary Medicine Program, will begin deliberation and selection of candidates in November.
Priority will be given to graduates of CSU's College of Veterinary Medicine and Biomedical Sciences, but it isn't required that applicants be CSU alumni.
"It's really a great opportunity for them and a great opportunity for all of us across the state to really work together to address this need," Stokes said.
Emma Iannacone can be reached at news@collegian.com or on Twitter @EmmaIannacone.