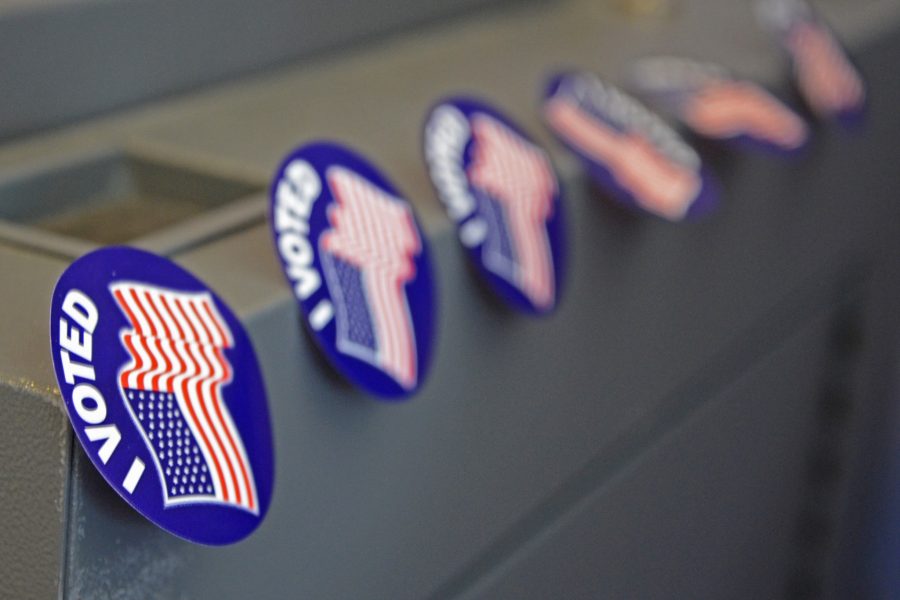 Students walking on campus for the last few weeks may have heard the same question many times: Are you registered to vote? New Era Colorado asked that question to get students to the polls.
New Era Colorado spent weeks on the Colorado State University campus offering voter registration and registration updates for students. According to Anna Woods, regional organizing manager for New Era Colorado, their office out of Fort Collins registered 5,200 voters this year, including CSU and at other schools in Northern Colorado.
New Era Colorado is a non-partisan local nonprofit which works with student-run campus organizations to get students registered to vote.
"Young people make up one in three voters in Colorado," Woods said. "We have a lot of potential power in the state. We are also the group that is least likely to be registered to vote."
This year, CSU was one of only 58 institutions out of 1,488 that scored full points in Washington Monthly magazine for commitment to encouraging students to vote. 
According to a Vox poll from July, only 28 percent of voters ages 18-29 are "absolutely certain they are going to vote in the midterms."
According to New Era Colorado's website, they have registered 150,000 voters, and in 2012, 86 percent of the people they registered turned out to the polls.
"If (students) don't vote, (their) ability to have a say in (their) representation at multiple levels of governance, as well as on particular policy issues, is forfeited," wrote Kyle Saunders, a political science professor, in an email to The Collegian.
CSU has created an action plan to get students involved in voting through the Student Leadership, Involvement & Community Engagement Office. The plan includes student organization involvement, the voter registration drive, voter education, a polling station in the Lory Student Center and evaluation of data collected by the National Study of Learning, Voting and Engagement. 
"CSU has had an active student culture for many years, with many politically and socially active students on both sides of the partisan fence," Saunders wrote. "I think that's wonderful because the more civil discourse on issues and our political future that we have, the better off our society will be."
Woods said it is important to be on campus registering students because it is most students' first time voting and the voter registration process can be intimidating. She also said it's important for students to update their registration every time they move, because mail-in ballots aren't forwarded like other kinds of mail.
"When young people don't vote, they become less of a voice to their elected representatives," Woods said. "Issues that young people typically care about, like student debt reform or environmental impact issues are paid a little less attention to when young people aren't seen as an important electorate."
New Era Colorado has ended its voter registration event, but students can still register to vote online, through the mail or in person at the Larimer County Clerk and Recorder office or at a polling location.
"I'm registered to vote because it's a privilege that I want to take advantage of, and I want my voice to be heard," said Fia'Ave Gaoa, a sophomore psychology student. "Only I can vote for my interests and what I believe in."
Ravyn Cullor can be reached at news@collegian.com or on Twitter @RCullor99.