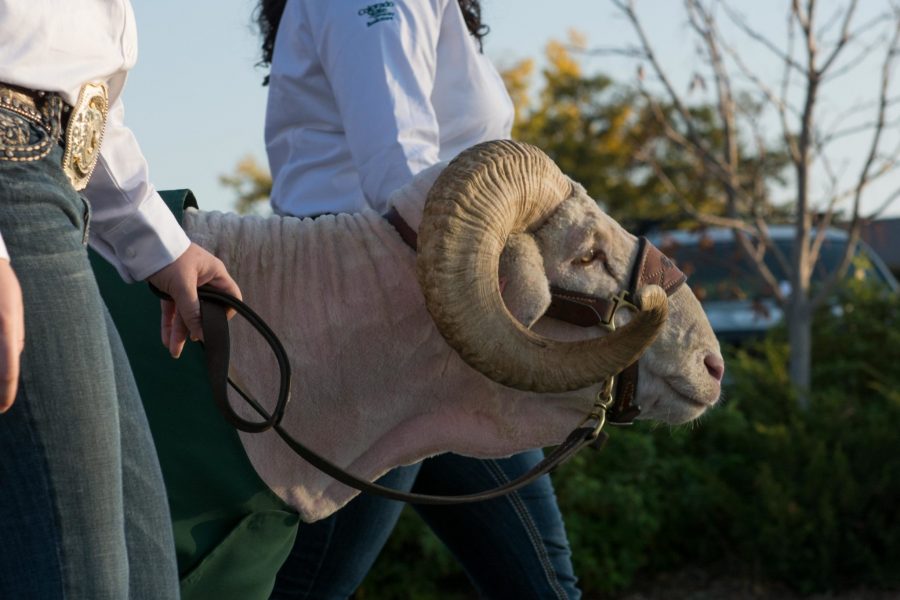 Colorado State University's annual Homecoming parade will feature a new route that takes the floats down Laurel Street.
The Homecoming parade, set for Friday, Oct. 12 will start on Laurel Street before turning right into CSU's historic Oval and then finishing at Canvas Stadium. This is a change from previous Homecoming parades, which had marched south on Howes Street before entering the Oval.
Laurel Street will close at 4 p.m. for the Homecoming Parade, according to an email to The Collegian from Dell Rae Ciaravola, risk and public safety communications manager for the University. 
During the time that, Ciaravola wrote, all parking lots normally accessed off of Laurel St will be accessed by Plum Street from the Shields and Plum intersection. Traffic will be allowed to temporarily use Plum Street by the Transfort Center to access the Lory Student Center, Engineering and the Institute for Learning and Teaching (TILT) parking lots.
Access from Laurel Street will resume its normal points of entry onto campus by 6:30 p.m., Ciaravola wrote. 
Tony Phifer, communications coordinator for CSU's public relations team, said this change is primarily because of traffic concerns.
"It was a request from the City of Fort Collins because of traffic," Phifer said, adding that since the parade crossed Mulberry which is a high traffic street, backups were an issue.
This change of route will direct the parade away from Howes and Mulberry Streets, hopefully relieving some traffic from Mulberry Street.
This will impact the neighborhoods surrounding Laurel Street, mainly in terms of parking.
Festival on the Oval: 3 p.m. to 6 p.m.
Homecoming Parade Time: 4:30 p.m. to 6 p.m.
Friday Night Lights: 6:30 p.m. to 8:30 p.m.
The 2018 parade will begin at 4:30 p.m. on the corner of Washington and Laurel and travel east on Laurel to the Oval and into the heart of campus. 
"The potential impact is against the people in the neighborhoods of the parade because it will impact their usual parking habits for that day," Phifer said. "The City has done a good job of warning them in advance. We've tried to make it as easy for them and as easy for the people putting the parade together."
Phifer said there are no negative impacts from CSU's standpoint, and that the route change should not affect spectators enjoyment the parade. 
"Spectator-wise (this change) should be very spectator friendly, much like Howes was," Phifer said. "Howes was a good place for a parade, families could pull out lawn chairs, and Laurel also has plenty of space."
This year's Homecoming parade will feature around 100 entries, including Cam the Ram, the CSU marching band and more. The parade should last around 90 minutes from start to finish. 
Rory Plunkett can be reached at news@collegian.com or on Twitter @jericho.wav.