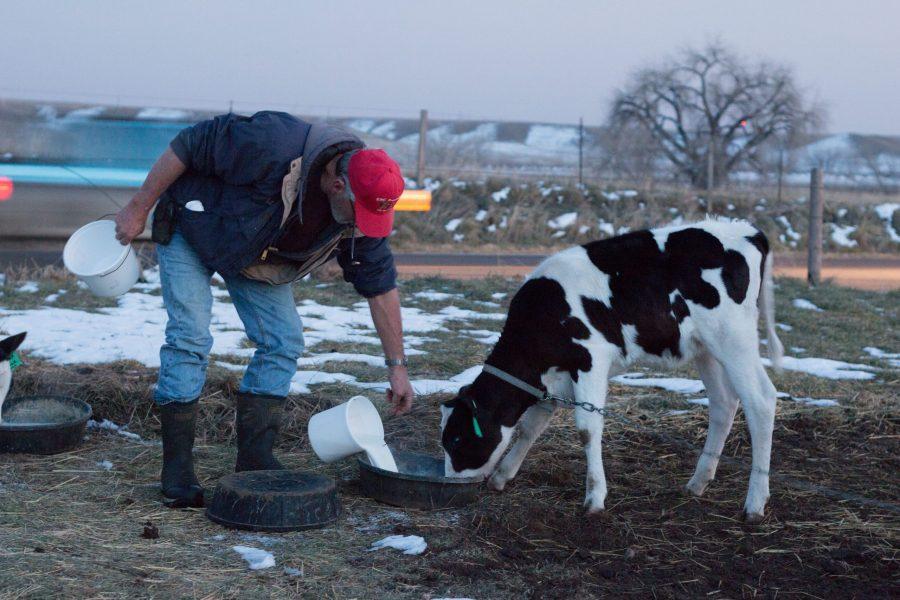 Northern Colorado is the 9th largest agricultural producer in the United States, so it may not come as a surprise that Colorado State University has a whole center dedicated to it.
The High Plains Intermountain Center for Agricultural Health and Safety works to fund and research the most important agricultural needs, said Stephen Reynolds, director of the HICAHS center.
Reynolds said this program oversees many different initiatives, from providing leadership to forging partnerships in surrounding states.
But HICAHS is not only based in Colorado.
"HICAHS has been around since 1981 … at CSU," said Whitney Pennington, outreach coordinator for HICAHS said.
Pennington said there are a total of 11 Ag Centers located in different states which oversee different divisions.
HICAHS is funded by the National Institute for Occupational Safety and Health, which is operated by the Center for Disease Control.  A large portion of the staff, including the administration, is part of the Department of Environmental and Radiological Health Sciences at CSU, according to their website.
The organization is currently working on three main projects, all centered on improving safety in agricultural workspaces, Pennington said.
One of these projects is a program intended to improve safety on dairy farms by training managers to promote safety.
The idea of the training is to help them improve leadership skills, and improve safety overall," -Whitney Pennington, outreach coordinator for HICAHS
"The idea of the training is to help them improve leadership skills, and improve safety overall," Pennington said. "By establishing a background of safety or a culture of safety, it will filter down into the entire workplace."
In addition, the group is developing foldable rollover protective structures, or FROPS. Pennington said these structures drastically decrease the number of fatalities on a farm due to tractor rollovers. HICAHS intent is to make these bars easier to use so farm workers are more inclined to use them properly and as needed.
Their final project aims to educate youths working on farms, so a standard for safety is implemented from the ground up. 
"A lot of our work is focused on safety culture in the work populations," Reynolds said. "We also have a stronger focus on the equipment and machinery side of things."
Additionally, the organization has done research on respiratory diseases and zoonotic diseases, such as E. coli and salmonella.
"The industry is now stepping up and taking responsibility, and we're working with them," Reynolds said.
In order to determine which projects HICAHS funds, the six states within their division meet annually to discuss to most pertinent issues facing the Agricultural community.
The group also asses the program itself to decide which initiatives are working, and which are not.
As far as HICAHS's place on campus, they are seeking out students with an interest in agricultural safety to join their program. Pennington said they currently have a Ph.D. student working on all-terrain vehicle safety.
"We have a pilot research program, so if there are (students) who are interested in ag safety and health…we do have an annual grant for that," Pennington said.
The grant is open to anyone in the United States, but preference is put on students in the region.
Pennington said the program is meant for junior faculty or students.
"We want them to be successful in our program," Pennington said. "(Then) they have the experience to be more successful when competing for more competitive grants."
Regarding the center's goals, Pennington said they hope to continue to engage stakeholders and take in ideas for the most important issues pertaining to the agricultural communities from agricultural producers, farmers and anyone else falling on the ag spectrum.
"Instead of being an ivory tower, we really try to engage the people in the industries that we are working with," Reynolds said. "We try to listen to them in terms of … what are their issues and needs."
More information about HICAHS is located here.
Audrey Weiss can be reached at news@collegian.com or on Twitter @Audkward.