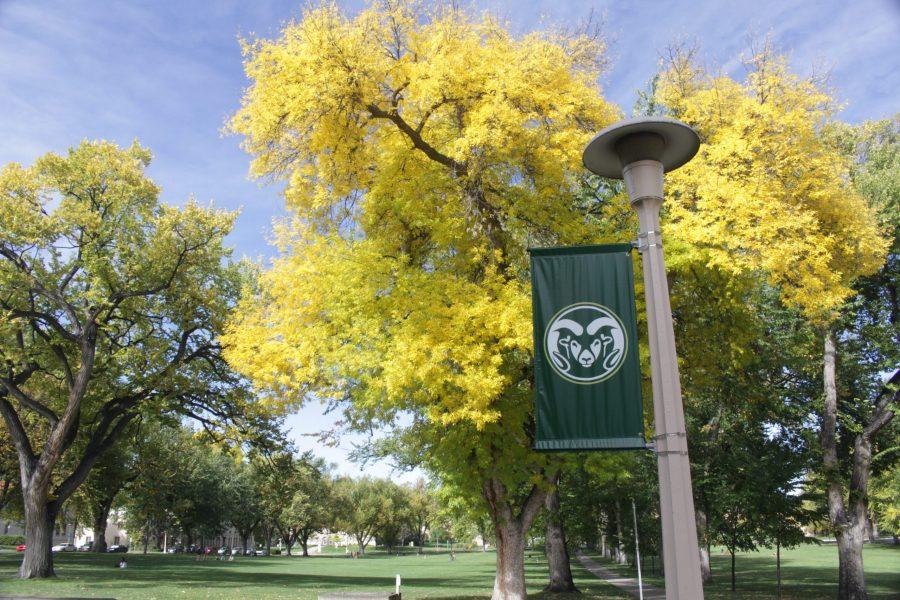 Henry Sobanet, the former director of the Colorado Governor's Office of State Planning and Budgeting (OSPB), has been named the chief financial officer of the Colorado State University System.
Sobanet was announced CFO of the CSU system June 12 after having casual conversations over several months with CSU President and Chancellor Tony Frank regarding the position. His position became effective on Aug. 1.
"I'm honored and excited to be here," Sobanet said. "I love the chance to work on the mission of delivering education to students and furthering the research mission. I'm so impressed by what we're working on and the opportunities ahead."
Sobanet's job not only pertains to the CSU Fort Collins campus but with respect to all that happens to the three CSU schools and all the interrelated issues between them.
Sobanet, who earned a bachelor's degree in economics at the University of Colorado in Boulder and a master's degree in economics from the University of Colorado in Denver, has worked extensively within the Colorado state government for about 20 years.
"My training out of my master's degree was around how to give financial economic and demographic forecasting," Sobanet said. "My first work for the state was forecasting cash funds. I think learning how higher education finance worked was something that happened early in my career."
During his early career, Sobanet developed some of the first models to forecast tuition revenue, resulting in a voucher-like program that proceeded the College Opportunity Fund. He also developed a specialty in forecasting fee-based revenue.
Under former Colorado Gov. Bill Owen's administration, Sobanet held the position of deputy budget director for the OSPB for about five and a half years before applying to become the director of OSPB, a position he was appointed to in 2004.
Sobanet held the director position until the end of Owen's administration, after which he founded and became the president of a consulting company before Gov. John Hickenlooper took office and invited him back to the director position in late 2010.
While serving as director of the OSPB during the Hickenlooper administration, Sobanet was primarily in charge of submitting the budget for Hickenlooper, advising him on financial affairs of the state.
Sobanet also added to the OSPB portfolio by taking on a role around strategic planning of performance improvement and management, process improvement and program evaluation.
"I think my qualifications include deep experience in forecasting and in state fiscal policy as well as a lot of direct experience with strategic management, performance management and leading the team of researchers at OSPB," Sobanet said.
The CSU System has seen growth under Frank's administration, due in part to the addition of new projects such as the National Western building projects, Sobanet said.
This growth is also related to growing enrollment as well as several challenges the University has faced in managing online and regional schools.
Thus, the job description and requirements of the chief financial officer at CSU changed and increased through time, resulting in a need for Sobanet's position.
Prior to Sobanet becoming CFO, Lynn Johnson held the position of CFO of CSU in Fort Collins as well as CFO of the CSU System, and she remains the CFO of CSU Fort Collins.
"She's an amazing financial leader and has a lot of talent with respect to audit procedures, budgeting, financial analysis and financial reports," Sobanet said. "Lynn remains a key feature of our work and frankly is a trusted and indispensable resource."
As CFO, some of Sobanet's roles include working on managing new treasury responsibilities, which in turn includes investing the University's money. He will be helping the CSU campuses with strategic planning, maintaining a perspective on the statewide financial situation and looking to see what risks and opportunities are good for CSU.
Sobanet will also be working on developing material to support the CSU Board of Directors and Chancellor make decisions around programmatic expansions, and he will support his teammates as they envision activating and building out the buildings of the National Western Center.
"Six or eight months from now, I think I will look back and be amazed at the things I learned that I didn't know I was going to learn," Sobanet said. "I think the basic thing is that it's an exciting time for the system as well as the individual campuses of CSU."
Matt Bailey can be reached at news@collegian.com or on Twitter @mattbailey760.
Editor's note: a previous version of this article incorrectly stated that Lynn Johnson is the CFO of CSU System. Johnson previously held that position and is now the CFO of the Fort Collins campus alone.