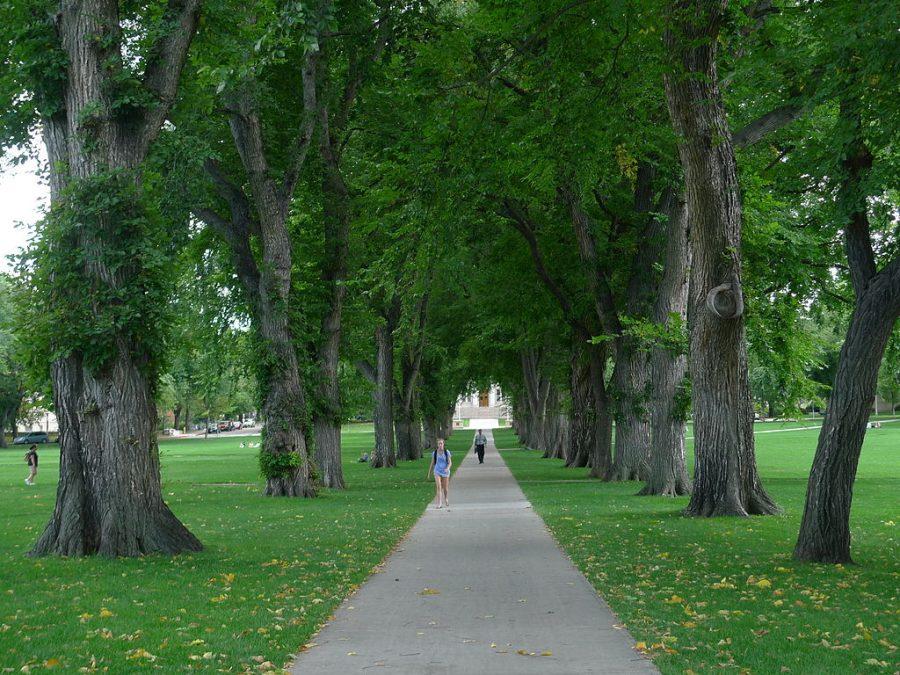 Lacuna Diagnostics, a local company founded by five Colorado State University alumni, has made it their goal to keep pets and other animals as happy and healthy as possible with the use of the business's digital cytologies.
Lacuna currently has technology and 15 clinical pathologists in four countries. The founders include Conor Blanchet, Bikul Koirala, Garrett Walz, Nick Norton and Aaron Wallace.
Blanchet and Koirala said Lacuna's work focuses on digital cytology and the ability to examine tissue or fluid samples in a more effective and quicker way.
Typically, when a cytology— a sample of tissue or fluid— has been taken, it is boxed and shipped to a centralized laboratory to be examined.  According to Blanchet, the time to hear back from the lab can take up to six days.
It's not an exaggeration to say our team knows more about digital cytology than anyone else in the world."Conor Blanchet, founder
Rather than mailing samples to be looked at, Blanchet said Lacuna takes digital images of the slide to be sent "through the cloud" to a group of specialists.
"The idea is to capture the entire image and get it to (the specialists) as fast as possible," Koirala said. "Our average turnaround time is about 47 minutes."
Blanchet said this work has made a great difference.
"We had a patient the other day with a dog they were worried about," Blanchet said. "We diagnosed a fungal infection in an hour. That normally would have taken a week to diagnose."
The idea for Lacuna's technology and vision came about in 2014, while Blanchet was working at CSU's clinical pathology lab. Here, he realized the disadvantages of waiting for results.
"It became clear that there was an opportunity," Blanchet said.
He asked pathologists if anyone had found out how to create and use digital slides. Upon discovering no one had, he took the idea to the rest of his team in business school. Their group ended up working on this idea for their capstone project with the intention of taking it past the presentation and into the business world.
"Being at CSU was a perfect storm for this business to come together," Blanchet said. Blanchet said there were many advantages of the team forming in the business school, such as the chance to work with other serious like-minded students and working in an area allowing for unique opinions. He also appreciated the chance the team had to draw on the expertise of the University's veterinary school.
Koirala echoed this sentiment.
"If we were not at CSU or working with each other, we would not have had access to (that chance)," Koirala said.
Lacuna has witnessed many achievements and milestones, one of which was receiving the chance to work with Mars Candy Corporation, a huge player in veterinary medicine. Lacuna received the chance to work with them through Leap Venture Studio, a business accelerator for pet companies.
Another milestone important to the company was their first fundraising round at the beginning of 2018, a friends and family event according to Blanchet.
Koirala and Blanchet also explained how far the company has come over the years.
"It's not an exaggeration to say our team knows more about digital cytology than anyone else in the world," Blanchet said. "And that has been a multi-year process."
With this in mind, the team has many goals in place.
"We're continuing to expand and grow," Blanchet said. "We're also working on the first artificial intelligence assisted image analysis."
Koirala added that another goal is to make digital cytology a norm.
"No matter where you are, everyone should be able to get access to that technology," Koirala said. "They should get results while the patient is still there."
Working on this company has brought many lessons and Koirala shared that he found it amazing that so many people were willing to help them.
"People are willing to make connections and everyone wants to help a student," Koirala said.
Blanchet added onto this, claiming that the younger you are, the more likely people are to help.
"You're never too young to start a company, and you're never too old," Blanchet said. "Whether you're undergrad or graduate students, if you have an idea and you're committed to it, you will attract the right team to you.
Charlotte Lang can be reached at news@collegian.com or on Twitter @chartrickwrites.