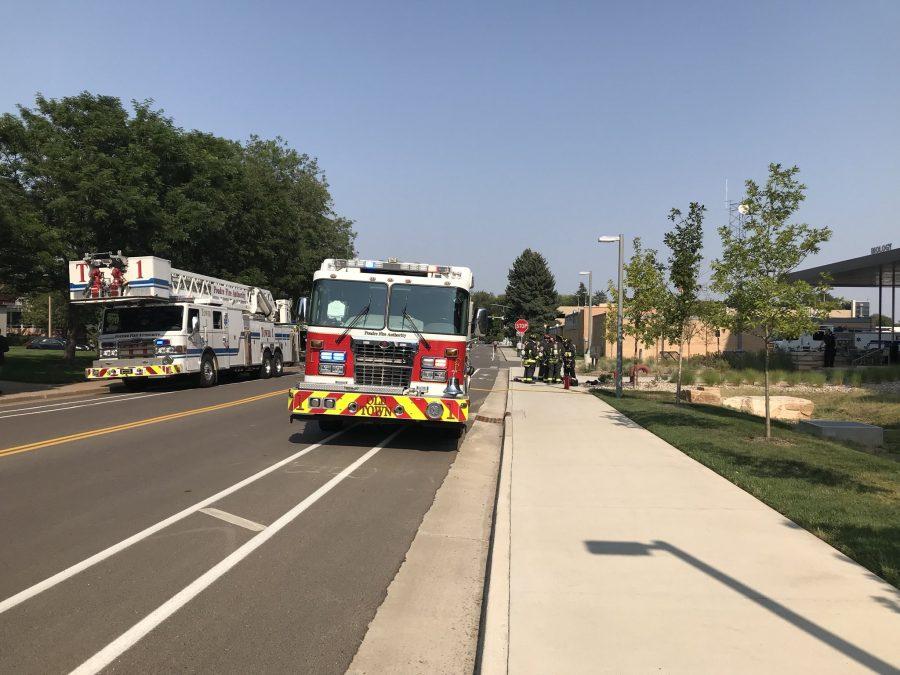 The Colorado State University Biology building was evacuated for almost two hours following a potentially hazardous chemicals spill on August 15.
Poudre Fire Authority responded to the call at 4:03 p.m. at 251 W. Pitkin Street on the University's campus, PFA Communications Manager Madeline Noblett said. 
Please stay clear of @ColoradoStateU Biology building (251 W Pitkin St) so PFA/@CSUPoliceSafety can work. #Firefighters searching to ensure building evacuated. No immediate threat to passerby. 1 student injured (no info yet on extent) & transported to hospital. pic.twitter.com/Isq8DLsp7B
— Poudre Fire (@poudrefire) August 15, 2018
A female student working in a biology lab on the second floor was handling diethyl pyrocarbonate, which is made up of carbon dioxide and ethanol Noblett said. A CSU staff member told PFA that diethyl pyrocarbonate is commonly found in microbiology labs.
"It's likely the glassware shattered due to a buildup of carbon dioxide," said Noblett.
The student received medical treatment for non-lifethreatening injuries.
At around 5:40 p.m., PFA turned the property back to CSU and allowed people back into the building after a hazmat team monitored the air quality of the building and determined normal readings.
"It appeared that the chemical had dissipated," said Noblett.
Update on the @ColoradoStateU Biology building hazardous materials call: our trained #firefighter-hazmat technicians are inside investigating the substance in question to determine how to mitigate the incident. pic.twitter.com/bpFfjejAG9
— Poudre Fire (@poudrefire) August 15, 2018
There was no threat to pedestrians or drivers passing the building, but people were asked to stay clear while the firefighters worked, Noblett said. 
Collegian reporter Emma Iannacone can be reached at news@collegian.com or on Twitter @EmmaIannacone.