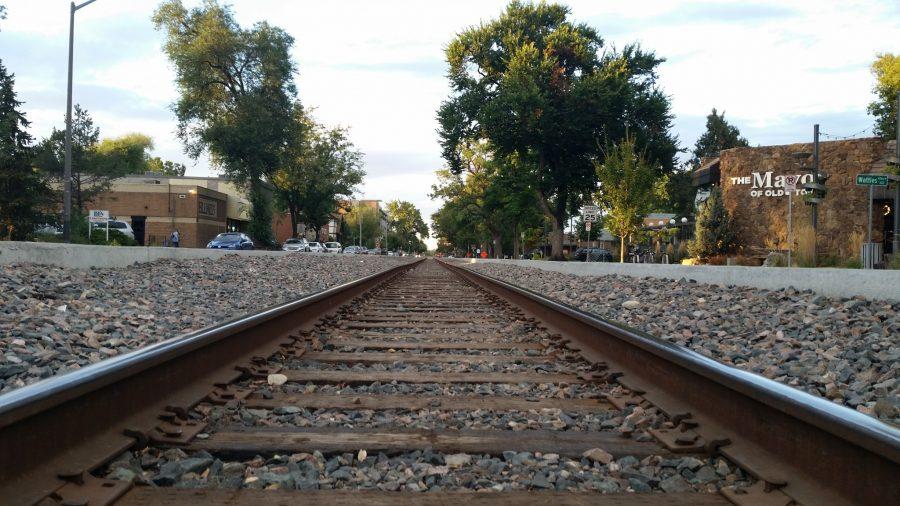 Get ready for some railroad-related traffic stalls—and not just because the train is going through the middle of town again.
From July 16-19, railway repairs will close off College Avenue completely between Vine Drive and Willow/Cherry Street, according to a City of Fort Collins press release. 
Concrete panels covering the existing railway crossing, located near the Powerhouse Energy Campus, have become deteriorated and unsafe for traffic, according to a City Staff report given by Brad Buckman, a special projects engineer.
The Burlington Northern Santa Fe railway company will replace the crossing. In addition, the City will repave the road from Cherry Street to the north of the bridge over the Poudre River. The Cherry Street and College Avenue intersection will also get new turn signal work done.
The roads are scheduled to reopen by 5 a.m. July 19.
The City recommends several primary detour routes for drivers. From north to south, drivers can take Conifer Street to Lemay Avenue or Vine Drive to Timberline Road, with both connecting to Mulberry Street. From south to north, taking Willow Street or Riverside Avenue to Lincoln Ave can bring you to Lemay Avenue.
Truck traffic is encouraged to use either the Vine Drive or Lemay Avenue route.
Bikers and pedestrians can avoid the closed sidewalks using the Hickory and Poudre Trails, accessible through Cherry Street.
The City will pay half of the $198,000 cost of the railway replacement in partnership with BNSF, according to the report. 
Since no trains will be taking that stretch of rail during the repairs, City forestry crews will take the opportunity to remove a hollow cottonwood tree deemed a risk to public safety, according to the City.
The removal will close Mason Street between Mulberry and Magnolia streets Monday, July 16.
Collegian reporter Samantha Ye can be reached at news@collegian.com or on Twitter @samxye4.