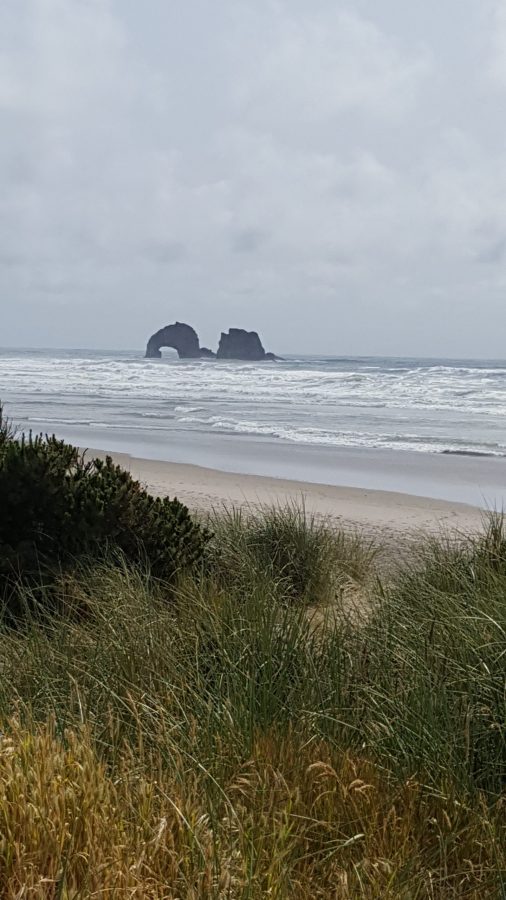 A 50-year-old man from Fort Collins, Robert Joseph Allen, died June 6, in the waters of the Pacific Ocean by Rockaway Beach, Oregon after trying to save his 17-year-old son, Samuel Vicente Allen, who has since been presumed dead, according to an emergency message posted by Oregon State Police.
At approximately 2:21 p.m. on June 6, Oregon State Police Troopers and emergency personnel responded to a report of a water rescue in the Pacific Ocean adjacent to Rockaway Beach, a small beachside town in Tillamook County, Ore.
Samuel Allen was riding a Boogie Board in the surf when he was knocked off by a wave. Family members who were on the unguarded beach saw Allen in distress. 
Joe Allen entered the surf to try to rescue his son, but family members could no longer see either Joe nor Samuel after several minutes. Samuel Allen's stepmother contacted police thereafter.
Search and rescue efforts involving the United States Coast Guard and local emergency responders sought to find both Joe and Samuel with the use of several helicopters and boats.
These efforts also involved assistance from the Rockaway Beach Fire and Rescue, the Rockaway Beach Police Department, the Tillamook County Sheriff's Office and the Tillamook Regional Medical Center Ambulance.
A Coast Guard helicopter spotted and recovered Joe Allen's body at approximately 3 p.m. that same day.
Samuel Allen has not yet been found, and on June 7 the USCG suspended its search and rescue efforts, and Samuel Allen is also presumed to have died.
Samuel Allen was a student at Rocky Mountain High School who had just finished his sophomore year.
Joe Allen was a former employee of Safeway on Harmony Road, according to former
coworker and longtime friend Carol Petruska.
More recently, Joe Allen worked for ten years in the Poudre School District, serving as an Alternative Cooperative Education coordinator and teacher at Fossil Ridge High School, helping students with educational disabilities.
FRHS, currently in its summer term, opened its doors on the morning of June 8 to students, faculty and community members for counseling, according to FRHS principal Julie Chaplain.
This is a developing story. Stay with The Collegian for more updates. 
Collegian news reporter Matt Bailey can be reached at news@collegian.com or on Twitter @matnes1999.