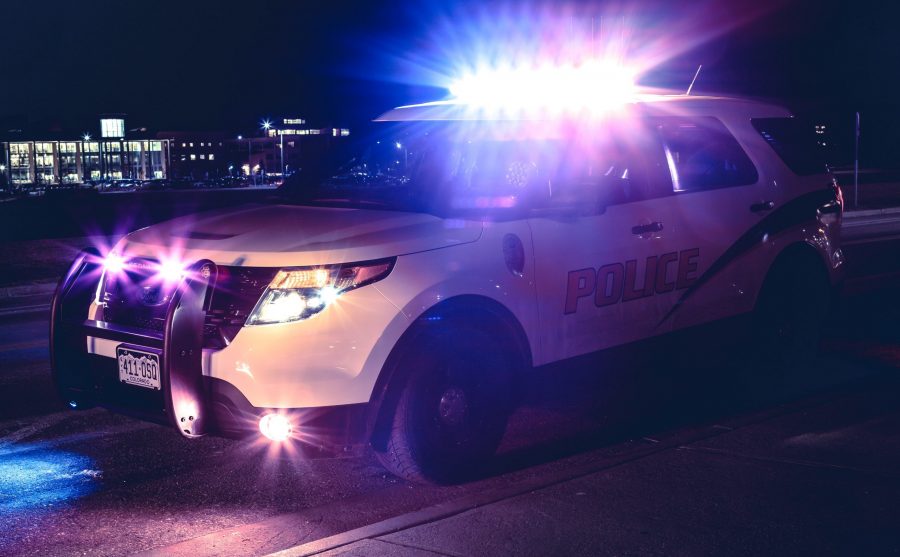 Larimer County Sheriff's Office deputies arrested Cayne Trevin Lucia the evening of June 3, ending an almost eight-month long manhunt for the fugitive.
Deputies were able to make telephone contact with Lucia and negotiated his peaceful surrender, arresting him in a remote region of the Whale Rock area of Bellvue, according to the Sheriff's Office.
Lucia had evaded arrest several times since the chase began in Oct. 18, 2017, when Lucia, driving a stolen truck, went head-to-head with patrol vehicles and eventually eluded them, according to a press release from the Sheriff's Office.
"For almost eight months, our deputies had to balance the safety of their community and the need to arrest this dangerous felon," Captain John Manago said in the release. "Their judgment and persistence paid off yesterday when they took Cayne Lucia into custody without incident. I'm proud of them and the hard work they do every day for the citizens of Larimer County."
Prior to this, Lucia was on the Larimer County's Most Wanted list for a felony warrant for failure to appear, possession of a controlled substance and possession of drug paraphernalia.
On Oct. 19, 2017, the Larimer County Regional SWAT team attempted to locate and arrest Lucia by executing a search warrant at a Bellvue home in the 100 block of Canyon Gulch Court.
Lucia had managed to escape using his knowledge of the rough terrain, according to the press release, and hid out in the mountains for months.
Deputies monitored Lucia's whereabouts during this time and were waiting for an opportunity to arrest him in place which posed the least threat to the community and themselves, according to the release.
Last month, when deputies attempted to stop Lucia while he was driving, Lucia fled in his vehicle doing "extremely dangerous driving," leading deputies to terminate the pursuit, according to the release.
According to the release, Lucia was transported to the Larimer County Jail on June 3 and booked on the following allegations:
Vehicular Eluding, Drove Susp/Revoked/Denied/Cancelled, Reckless Driving – $20,000 bond
Vehicular Eluding, Felony Menacing x2, Reckless Driving – $10,000 bond
Felony Menacing x2, Possess Illegal Weapon, Resisting Arrest, Obstruct Peace Officer – $5,000 bond
Violation of Bail Bond Conditions – $5,000 bond
Warrant FTA Assault Peace Officer – bond not set
Warrant Assault – $350 bond
Warrant FTA Controlled Substance – bond not set
The charges are merely an accusation and the defendant is presumed innocent until, and unless, proven guilty.
Collegian reporter Samantha Ye can be reached at news@collegian.com or on Twitter @samxye4.