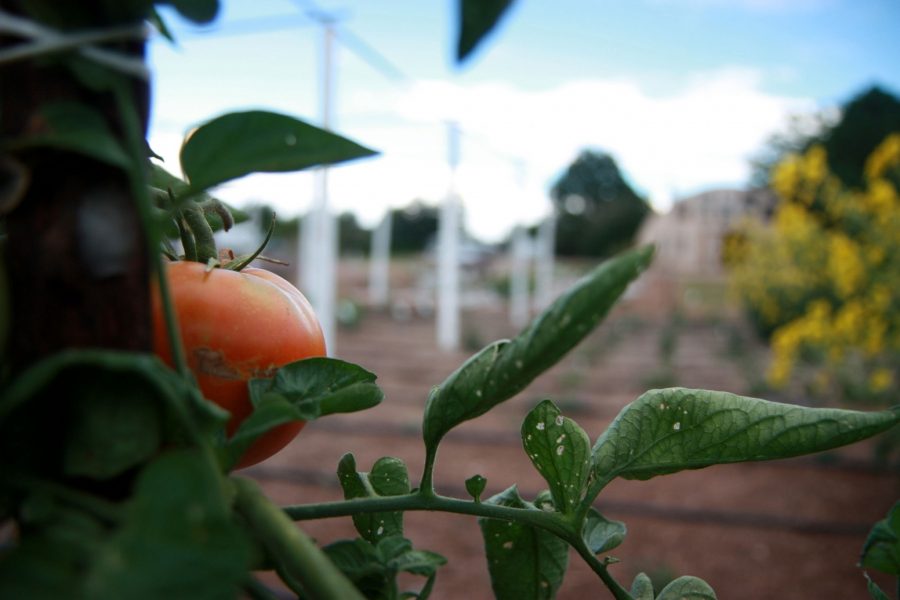 Editor's note: A previous version of "UC Berkeley professor discusses environmental justice with CSU students, faculty" published April 28 had two missed details and one innacuracy. The lecture was held by CSU's Environmental Justice Working Group, and Kathryn DeMaster's lecture at Avogadro's Number will be sponsored by the EJWG. A portion of the article addressing farmer suicide rates was also changed to reflect the right information. We have added these details.
Kathryn DeMaster, Ph.D, an assistant professor of agriculture, society and environment in the Department of Environmental Science, Policy and Management at the University of California, Berkeley, spoke with Colorado State University students and faculty on Friday about several issues surrounding agriculture in the United States.
This event was hosted by CSU's Environmental Justice Working Group. 
During the hour-long discussion session that was held in Johnson Hall, DeMaster elaborated with students and faculty on issues such as the decreasing proportion of midsize farmers in the United States, farmer suicide rates and loss of farm space to fracking and big corporations, as well as other issues.
"I do work that works at the intersection of agriculture, society and the environment, and I think that any time you're doing that sort of work within that nexus, you're going to be touching on justice issues one way or another," DeMaster said.
DeMaster, who grew up on a farm in Montana, began the discussion with a fifteen-minute talk during which she initially detailed the work she does in California, specifically in the Salinas Valley.
"Some of our work has focused on one of the major challenges that beginning farmers in that area face, especially marginalized farmers, and I train former farm workers to map out land access data bases," DeMaster said.
DeMaster's work includes a mobile application that was created for beginning farmers in which they can type in what types of land and resources they need. This is especially helpful for farmers who are planning to commute, since most of the farms in the Salinas Valley area are rented.
DeMaster went on to talk about the challenges farmers are currently faced with, particularly issues of environmental injustice.
DeMaster talked about the strenuous labor farmers are faced with on a daily basis, and how small and midsize farmers are forced to compete against huge corporations that have economical, market and scale advantages.
These factors, along with other issues, such as the commodity prices for goods like milk, highly influence farmer suicide rates in the United States, which DeMaster said is a demographic that has one of the highest suicide rates in the country.
"Dairy is particularly difficult, because, if you're not familiar with dairy, it is something that you can't ever take a vacation from. You are married to it. It's a lifestyle. " DeMaster said. "I worked for many years as a professional tour guide, and I once had a woman on my tour who was a dairy farmer in the United Kingdom, and she came up to me and was crying because she had never, in her whole life, taken a vacation."
DeMaster explained that another problem in agriculture is the lack of support from the United States government, which she said is trying to decrease the agricultural sector as much as it can.
By comparison, farmers in the United Kingdom are supported by subsidies that much of the European Union has, and although farm work in the United Kingdom is not any easier than farm work in the United States, farmers have that stronger backing, DeMaster said.
"Soon we won't have that many farmers, and it's up to you if you think that's a good thing. Farming is really tough work, and yet having something that's so critically important in the hands of fewer and fewer people, companies and entities is something that makes me a little nervous," DeMaster said.
DeMaster will be holding a public talk at Avogadro's Number on Monday from 5 p.m. to 6:30 p.m. in which she will be talking about the social movements-related research she has conducted. This event will be sponsored by the EJWG. 
Collegian news reporter Matt Bailey can be reached at news@collegian.com or on Twitter @mattnes1999.