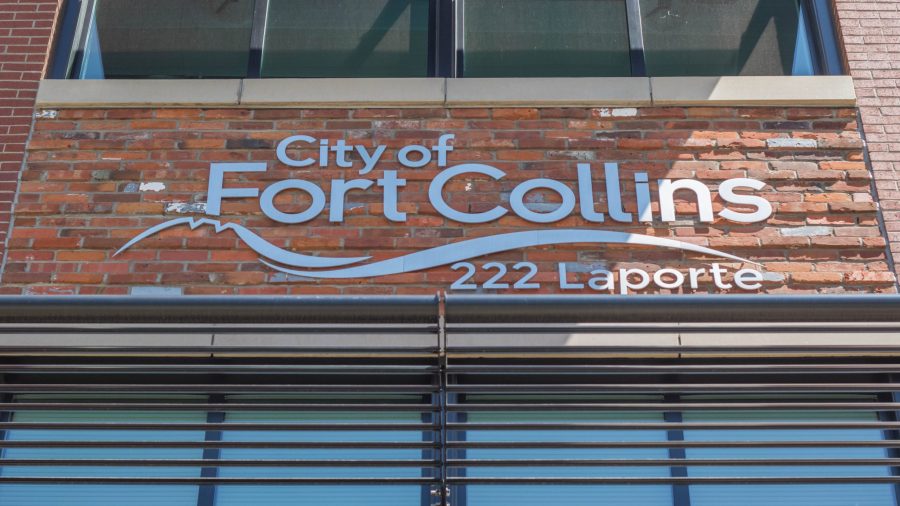 As the debate over climate change continues on the national level, Fort Collins is working towards carbon neutrality by 2050.
Fort Collins' Climate Action Plan is the project through which the City, with partners like Colorado State University is working to reduce its carbon footprint. Carbon neutrality means reaching a zero carbon footprint.
Lindsay Ex, the climate program manager for the City, wrote in an email to The Collegian that reducing the City's carbon footprint is a priorit, because cities can lead by example.
"(Carbon reduction is) a priority for the city because it makes financial, social and environmental sense for us to increase our energy efficiency, diversify our energy portfolio for resilience, reduce waste, and expand multi-modal transportation options for our workforce and community," Ex wrote. 
In an interview with The Collegian, Ex explained carbon neutral can look different for different communities.
"When we talk about climate action (in Fort Collins), we are talking about energy, transportation and waste systems," Ex said.
Energy
One of the tenets of the City's Climate Action Plan is energy efficiency, Ex said.
"We're going to feel it in our homes, the way we are powering our homes is going to be by clean energy," Ex said. "One in four homes in Fort Collins has some kind of respiratory ailment. That clean air portion of a carbon neutral city is something we are always thinking about."
Part of energy includes improving air quality. 
"We are one of 14 communities in the nation that is projected to not meet the ozone standard," Ex said. "We have some work to do when it comes to improving our air quality."
We have some work to do when it comes to improving our air quality." Lindsay Ex, climate program manager
Cassie Archuleta, air quality lead, explained why Fort Collins is one of 14 communities not projected to meet that standard.
"It's determined based on our measured, monitoring values. We have two ozone monitors here in town and those monitors measure higher than the EPA standard, that is why formally we are included in that nonattainment area," Archuleta said. "That area is drawn around a lot of the monitors that exceed that standard, it's a lot of the Front Range and it's also drawn a bit around those sources that contribute to the ozone."
Archuleta said Fort Collins is modeled off of a combination of sources. It is not that ozone is emitted directly from one source, but rather a combination of combustion-type emission, the main source being vehicles, and volatile organics, which can come from the oil and gas industry and are, in essence, "transported" to Fort Collins. 
"When we're talking about what we generate locally, we're talking about maybe 15 to 20 percent of the total ozone and the rest of it is background, or transported from other areas," Archuleta said. 
Transportation
Transportation is another factor taken into consideration in the 2050 goal for the City. Ex said there the approach to transportation is three pronged. 
"In the Climate Action Plan framework, people are going to be driving one-third less than they do today," Ex said. "Half of the cars on the road are going to be electric vehicles. We're going to see more people on bikes. People will be in transit more."
Archuleta said, generally, transportation contributes to air quality emissions and is the second largest contributor to local greenhouse gas emissions. 
"One of our biggest (priorities that) aligns with the CAP goal (is encouraging residents to drive less)," Archuleta said. 
The Air Quality group additionally focuses on lawn and garden equipment, because those can potentially have greater emissions than a regular vehicle, Archuleta said. As a municipality, there is an investment in electric equipment for lawn and garden, which the parks department has been using (specifically, a solar powered mower). Archuleta said the total life-cycle cost, between conventional equipment and electric, breaks about even. 
Waste
The City of Fort Collins set a 'road to zero-waste' goal by 2030, Ex said, and there are conversations that are taking a harder look at solutions for reducing the City's waste. Part of looking at waste is bearing in mind that the Larimer County Landfill is set to close by 2025.
"About half of our landfill is organic waste that could be addressed in some other manner," Ex said. "We've got a lot of opportunities in that space, too."
Susie Gordon, waste reduction and recycling program manger for the City, explained how residents are currently able to compost their organic yard waste, which includes leaves, branches, etc. From April to November, the three trash providers in town can provide residents with an organics recycling bin upon request. It is a weekly collection and anything from the garden, barring food waste, can go in it, Gordon said.
Gordon said state regulations prevent the City from collaborating with CSU's composting system. The CSU system is internal and deals with waste generated across its campuses. 
"We are appreciating each other's experience," Gordon said. "We're both trying to tackle our own immediate needs, but the City cannot open (food waste composting) up to residents."
City Council would ultimately like to see food waste composting implemented in Fort Collins, although state regulations, in regard to food waste, raises the City's composting system to a whole new level, partially because of food-borne pathogens, Gordon said. 
We're all on this big learning curve about how to compost. It's as much of an art as it is a science.
-Susie Gordon, waste reduction and recycling program manager
"We're all on this big learning curve about how to compost," Gordon said. "It's as much of an art as it is a science."
Community involvement
Residents of Fort Collins are as much a part of the solution as City initiatives. Ex explained anyone from students to families can make a difference and 80 percent of Fort Collins residents supported CAP and the work surrounding it, from survey results from 2017.
"We're a lot of times talking about how we can reduce emissions, but we also can think about how we become more adaptive and resilient as a community," Ex said. "Some of the greatest threats to Fort Collins from a climate impact perspective, which we are already seeing, is the increased temperatures. If we don't address this, energy bills could actually go up. We need to think differently how we're going to be in our own homes."
Ex said the four actions residents can take that have visible investment returns and work towards reducing emissions are:
Converting a home or an apartment to 100 percent LED lighting
Installing a programmable thermostat
Taking one less trip in a car a week
Signing up for yard waste collection
Ex also touched on City Council's involvement in CAP and the process. Ex said Council is focused on finding pragmatic solutions that are cost-effective and work for Fort Collins. 
"Climate action has been established as one of Council's strategic priorities," Ex said. "We communicate with Council on a monthly basis about the work that we're doing in the Climate Action space. We have a work session coming up with Council in May to also discuss progress."
The priorities of Council mirror those of those involved with CAP and its efforts. 
"Our philosophy around climate action is really about being cost-effective and pragmatic," Ex said. "How do we get there together?"
Collegian News Editor Rachel Telljohn can be reached at news@collegian.com or on Twitter @racheltelljohn.