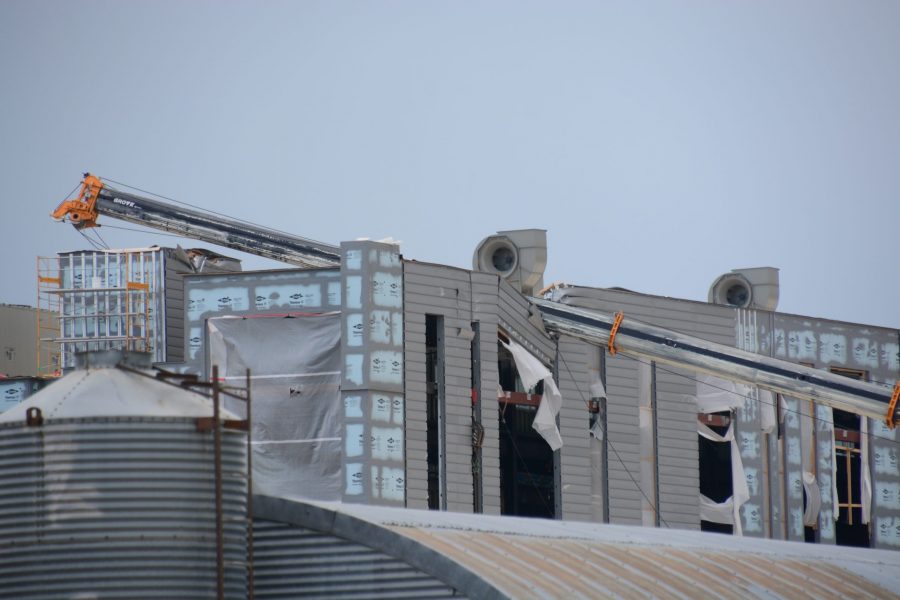 A crane at Colorado State University's C. Wayne McIllwraith Translational Medicine Institute research facility tipped over Monday afternoon, falling on the roof of the building.
According to Dustin Liljehorn, the vice president of operations for the Denver office of JEDunn Construction which is working on the facility, the crane fell after 8 a.m. Monday morning.
"We've evacuated the site until the crane can be removed," Liljehorn said. 
There are no injuries due to the incident, and the construction site did not sustain any major structural damage. 
Liljehorn added that their team is currently working on making the construction site safe to work on again. 
This is a developing story. Stay with the Collegian for more. 
Collegian news reporters Austin Fleskes and Stuart Smith can be reached at news@collegian.com or on Twitter @Austinfleskes07 and @notstuartsmith.
Editor's Note: A previous version of this article incorrectly stated that the crane fell on Colorado State University Veterinary Teaching Hospital. The crane fell on the C. Wayne McIllwraith Translational Medicine Institute.