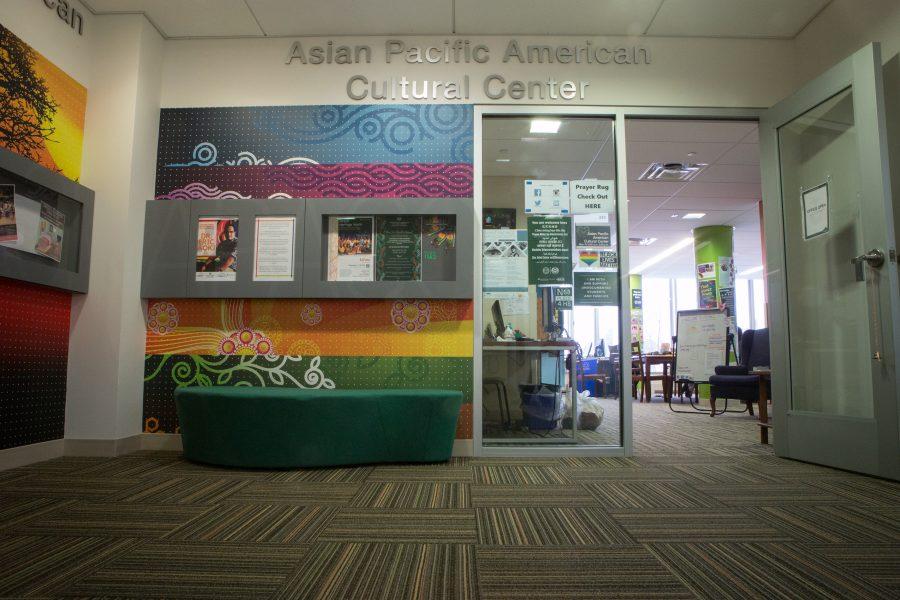 Over the course of the past semester, the Asian/Pacific American Cultural Center has hosted "Chai to Understand" sessions — events focused on the Asian Pacific Islander and Desi American (APIDA) identity and community.
"Chai to Understand" occurs every Monday at the APACC office, beginning at 1 p.m. and can take the form of guest speakers and discussions.
The "Chai to Understand" page on the APACC website describes the events as "weekly roundtable conversations navigating identity, culture, oppression and building adulting skill sets."
Vani Narayana, assistant director for APACC, echoed this description and called the event a discussion series meant to open conversations about APIDA identity and events impacting this community.
According to Narayana, the setup for these meetings depends on the content.
"Depending on the topic, sometimes it begins with a presentation and discussion follows and sometimes it is purely a discussion," Narayana wrote in an email to the Collegian. Past themes have been living off campus, bias-motivated incidents and communicating across cultures.
The two remaining sessions will be focused on APIDA Heritage month, according to Narayana.
"For APIDA Heritage month, we have guest speakers for each session," Narayana wrote.
On April 23, Kristy Kumar of the Women and Gender Advocacy Center and Tiffani Kelly from the Native American Cultural Center will lead a session on anti-colonial responses to sexual violence.
According to Narayana, this is in collaboration with Sexual Assault Awareness Month.
Another upcoming event will occur on April 30, with Dr. Steve Okiyama from counseling services. In this session, attendees will work on skills to de-stress.
Narayana wrote that these events are important in creating community and opportunities for students.
"We hope for this program to build community and give folks a chance to discuss APIDA issues that often don't get discussed," Narayana wrote. "This allows opportunities for growth and learning for folks who are exploring their own identity, as well as folks who are learning about the APIDA experience (and) do not identify."
We hope for this program to build community and give folks a chance to discuss APIDA issues that often don't get discussed" Vani Narayana, APACC Assistant Director
Narayana also wrote that this program offers a good opportunity to build coalitions with people from other marginalized communities.
Sheyenne Cromer, a student coordinator for the program, wrote in an email to the Collegian that "Chai to Understand" also works as a good place to learn about the APIDA community's history and issues.
"Chai to Understand" has been very enlightening and has helped me become more aware of APIDA history and issues that have been occurring (and) have affected those that identify with the APIDA community," Cromer wrote. "This program has helped me gain more knowledge on APIDA events and issues that have made a historical impact on our society that I wasn't aware of before."
According to Lee Sahota, APACC's inclusive community assistant and co-coordinator of Chai to Understand, the series is open to all people and everyone is encouraged to join regardless of identity.
"A common misconception is that APACC or any of the Student Diversity Programs and Services offices are clubs that people have to join," Sahota wrote. "APACC, like all SDPS offices, are spaces that are open and available for people to come and enjoy, do their homework or just hang out. Anyone is welcome to hang out in APACC and participate in 'Chai to Understand.'"
According to Narayana, next semester's series will potentially be moved to an evening time in order to allow for more students to attend, seeing as this year's time made it difficult for those with classes.
APACC is also looking for suggestions and ideas for next year's run of the program.
"This program has been revamped this year so we are still working on figuring out the best time and format for it," Narayana wrote. "We would love suggestions of topics that people would like to discuss."
Collegian reporter Charlotte Lang can be reached at news@collegian.com or on Twitter @ChartrickWrites.