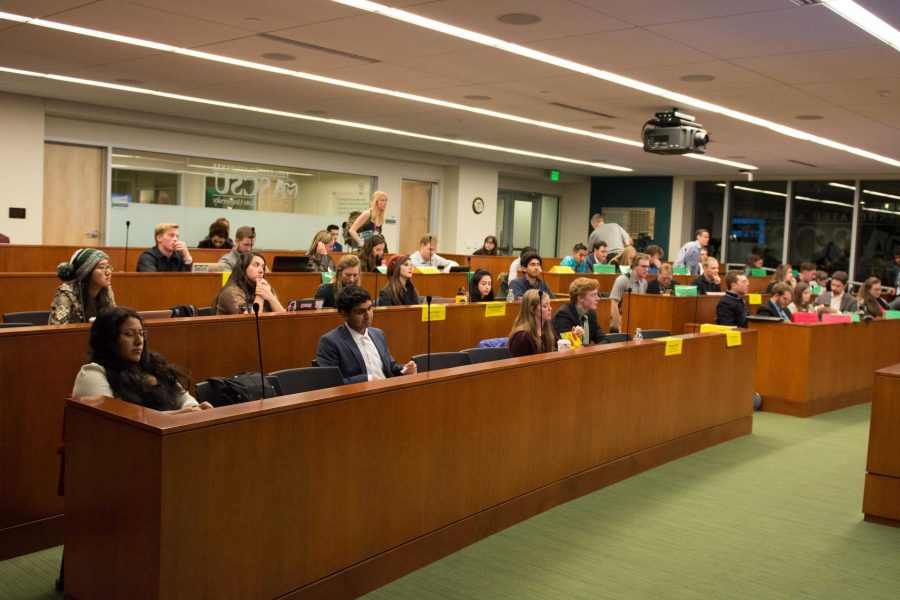 Colorado State University's student government agreed Wednesday night to ratify a bill to fund author Rupi Kaur's visit to campus, and the impeachment committee announced that it expects to present evidence to the senate at their next meeting.
Impeachment Committee expects to present evidence at next senate meeting
Chief Justice Brittany Anderson announced that the "rise and report" proceedings of the impeachment procedures would tentatively occur at the next senate meeting.
According to the impeachment procedures, the committee will present their findings to the senate body, and Silva and Nordstrom will be allowed to make a statement to the senate body before there is a vote.
The senate will enter an executive session to deliberate following the committee's presentation, and all non-voting members will be asked to leave the senate chambers during the deliberation. The executive session will conclude with a majority vote from the senate, and a two-thirds vote is required to remove Silva from office.
The impeachment committee only presents their findings and does not decide to impeach a member of ASCSU.
Anderson said any unfortunate circumstances would prevent the committee from moving forward with the proceedings.
"We have everything set to go, but barring (an unfortunate circumstance), it should happen," Anderson said. "I've learned you never know. I'm just not 100 percent comfortable guaranteeing it, just in case there is some circumstance that occurs where it could change because that could cause some issues."
Senate approves funding for Delta Xi Nu to bring Rupi Kaur to campus
Director of Finance Robert Leonard presented a bill the the senate body of the Associated Students of CSU to ratify the budget to fund an event by Delta Xi Nu Multicultural Sorority.
The sorority requested $13,000 from the Board for Student Organization Funding to bring Kaur, author of "Milk and Honey," to speak at CSU.
Due to a section in the ASCSU Constitution, BSOF can approve allocations that do not exceed $10,000. Any requests that exceed the set allocation must be ratified by the senate through a bill.
Leonard, who also chairs BSOF, said the board unanimously approved the budget and saw no issues with the event.
Members of the senate body said that they thought the event would be great, and the bill passed with a vote of 22-0-5.
Collegian News Director Haley Candelario can be reached at news@collegian.com or on Twitter @H_Candelario98.