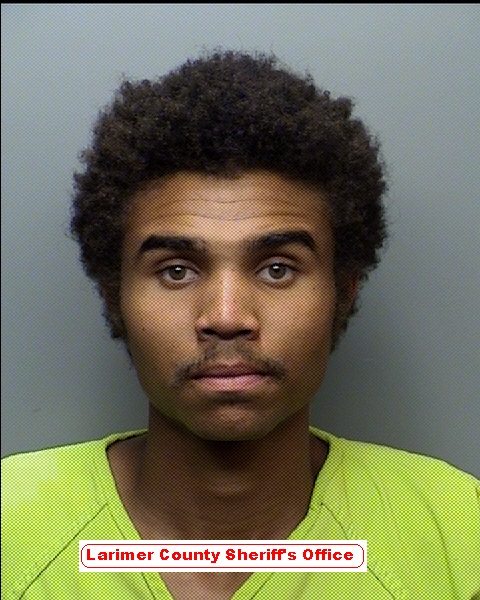 Update (1:19 p.m.): Fort Collins Police Services tweeted that Whitcomb reopnened between Prospect and Juniper around 10 a.m.
Update (9:04 a.m.): Fort Collins Police Services tweeted that Whitcomb is closed from Prospect to Juniper Street while they process the scene.
Original:
Fort Collins Police services announced that a Colorado State University police officer was critically injured during a traffic stop on a stolen vehicle at Prospect Road and Whitcomb Street in the early morning of Sept. 7. 
Authorities say Dominic Charles Jackson, the sole male occupant of the vehicle, produced a gun and attempted to leave in the vehicle. As Jackson attempted to flee, a CSU police officer was dragged by the vehicle.
Jackson was apprehended when the vehicle stopped after a short distance, according to the press release. 
The CSU Police officer was taken to an area hospital for serious injuries sustained while being dragged by the vehicle. The officer did not sustain any life-threatening injuries, according to FCPS, though the 8th Judicial District Critical Incident Response Team was activated due to the nature of the officer's injuries. 
Jackson was also transported to an area hospital to treat his minor injuries.
Jackson's charges are still pending, and a booking photo of him is unavailable at this time. Jackson is not a CSU student or employee, according to FCPS. No shots were fired by Jackson or the CSU Police officers during the incident.
FCPS will lead the investigation, and anyone with information regarding the incident is encouraged to call Detective Jason Curtis at (970) 416-2441 or Larimer County Crime Stoppers at (970) 221-6868.
FCPS will not release any further information at this time.
This is a developing story. The Collegian will update this article with more information as it becomes available.
Collegian news director Haley Candelario can be reached at hcandelario@collegian.com or on Twitter @H_Candelario98.