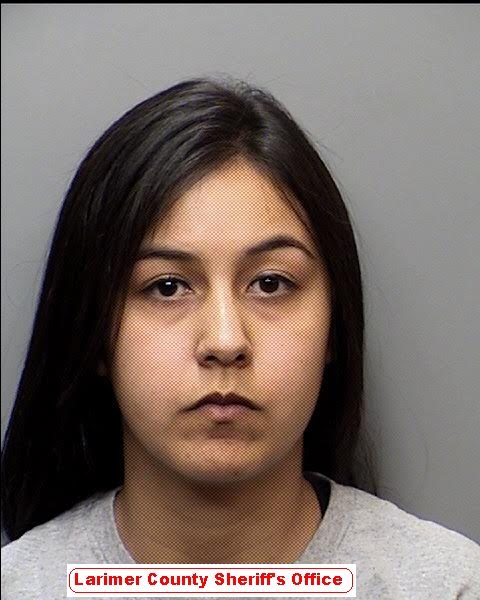 Trigger warning: The Collegian would like to inform its readers that the content in this article may trigger those affected by sexual assault.
A Colorado State University student recently charged for catfishing two of her female friends and sexually assaulting one of them was a resident assistant for Ingersoll Hall and an employee at the CSU Recreation Center.
Jalen Perez, a junior biological sciences major, posed as male CSU students by creating multiple Instagram accounts to pursue romantic relationships with two females she was friends with and sexually assaulted one of them, according to her police affidavit obtained by KDVR.com.
The two females became suspicious of the two male students when plans to meet their virtual boyfriends fell through multiple times.
According to the arrest affidavit, the two females discovered that the numbers they texted for the two male CSU students were the same number and determined that Perez used the Pinger texting application to communicate with the two females.
Perez sexually assaulted one of the females in September 2016, according to the arrest affidavit. The female told police she did not report the incident because the male student she was texting, who was really Perez, told her Perez did nothing wrong and said the female should give Perez a second chance.
On Sept. 17, 2016, the victim texted who she believed to be her virtual boyfriend but was actually Perez. The supposed male student asked if the victim and Perez had spoken, then told the victim that Perez was in a car accident and she should reach out to Perez.
When the victim made it clear she did not want to talk to Perez, the false male identity told the victim over text message that the two should make up.
"Well all I know is y'all better get over whatever it is real quick because you guys are too close for that fighting shit," Perez wrote as the male identity. "Trust me, you don't want to lose your best friend. Way worse than any relationship breakup."
On Feb. 21, both females Perez catfished were brought to Fort Collins Police Services when an advocate from CSU requested help regarding a sexual assault investigation.
The victim attempted a pretext phone call, a tape recorded phone call usually between the suspect and the victim that is under supervision by a law enforcement officer, on Feb. 23 with Perez.
Perez admits in the pretext phone call that what she did was "completely wrong" and apologized to the victim numerous times.
Perez went to FCPS on Feb. 27 to talk about the claims made against her by the females and to talk about the use of the Pinger app. Perez told police she did not know the male CSU students the females were talking to and said she had no knowledge of the Pinger app.
According to the arrest affidavit, Perez became overly emotional while meeting with FCPS and ended the interview. FCPS seized Perez's phone before she left.
FCPS submitted a court order production of records to Pinger and Instagram. The court orders for the Pinger app revealed seven different IP addresses associated with the Pinger number.
Three of the IP addresses belonged to CSU and were assigned to the Wi-Fi and VPN Gateway on campus and at least one of the IP addresses was connected to CSU, according to the arrest affidavit.
Perez returned to FCPS on April 6 with her attorney and admitted to fabricating the male identities and social media accounts. She also admitted to sexually assaulting the female.
Perez is listed as a resident assistant for Ingersoll Hall in the 2016-2017 Staff Directory for Housing and Dining Services. The directories are distributed to every resident assistant, every residence hall's front desk and every professional staff member of Housing and Dining Services.
Tonie Miyamoto, the Director of Communications for Housing and Dining Services, could not be reached for comment at the time of publication regarding whether or not Perez is still a resident assistant for Ingersoll Hall. However, student sources have confirmed that Perez has been replaced.
Perez was also an employee at the CSU Recreation Center, according to a current employee. Student Recreation Center staff have been asked to avoid commenting on the situation in phone inquiries or in-person interviews. Employees have been asked to direct any inquiries to Dell Rae Ciaravola, CSU's Public Relations Coordinator.
According to Craig Chesson, Acting Dean of Students, the University cannot comment on what action has been taken regarding Perez's situation. Under the Family Educational Rights and Privacy Act, all student conduct records are confidential, and the University cannot confirm if a student has faced University sanctions.
"However, what we can generally say is when a student is charged with serious criminal allegations that may impact campus safety, he or she may be interim suspended from the University, until the University completes its investigation," Chesson wrote in a statement to the Collegian. "The consequences in a situation such as this for students who are found responsible generally may range from loss of good standing as a student to expulsion, depending upon university findings based on its own investigation."
Collegian news reporter Haley Candelario can be reached at news@collegian.com or on Twitter @H_Candelario98.