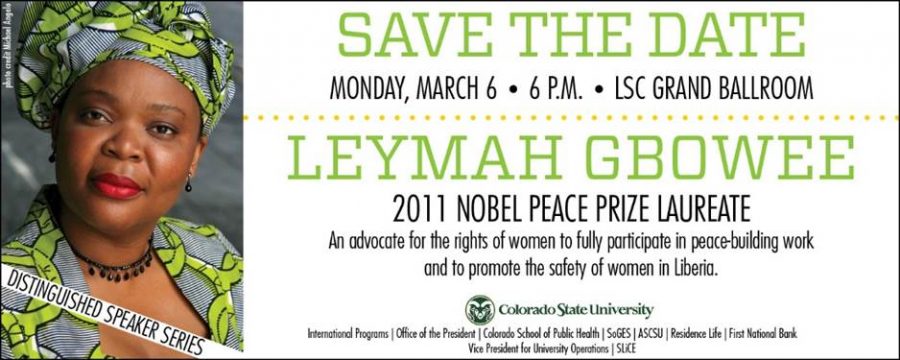 The 2011 Nobel Peace Prize winner, Ms. Leymah Gbowee, will be speak to Colorado State University students about women's rights and peace this March.
The event will be held at 6 p.m. on March 6 in the Lory Student Center Grand Ballroom.
Gbowee was invited to speak in the Office of International Programs Global Engagement Lecture Series. She will be the fourth speaker in the lecture series.
Gbowee is an advocate for the rights of women to fully participate in peace-building work and to promote the safety of women in Liberia. She received the Nobel Peace Prize in 2011.
March 8 is International Women's Day which correlates with Gbowee's visit to campus.
"We are very honored to host such an extraordinary and influential global thought leader on campus." Shauna DeLuca, assistant director of International Initiatives said, "As a world-class, global university it is imperative that Colorado State University engage with prominent leaders from around the world. By bringing the world to Colorado State University, we can create a community that is better informed and more prepared to address the challenges and opportunities of the 21st century."
Gbowee received the Nobel Peace Prize for her successful efforts to bring Christian and Muslim women together to create a peace movement that helped put an end to the Liberian Civil War in 2003.
She was also one of the co-founders of the Women in Peace and Security Network. She is also responsible for being the founder and president of Gbowee Peace Foundation Africa. Gbowee was also the narrator and main focus in the documentary film, Pray the Devil Back to Hell. She has won over 15 awards for her work in women's rights and peace.
Collegian reporter Hailey Deaver can be reached at news@collegian.com or on Twitter @autumn_hail.