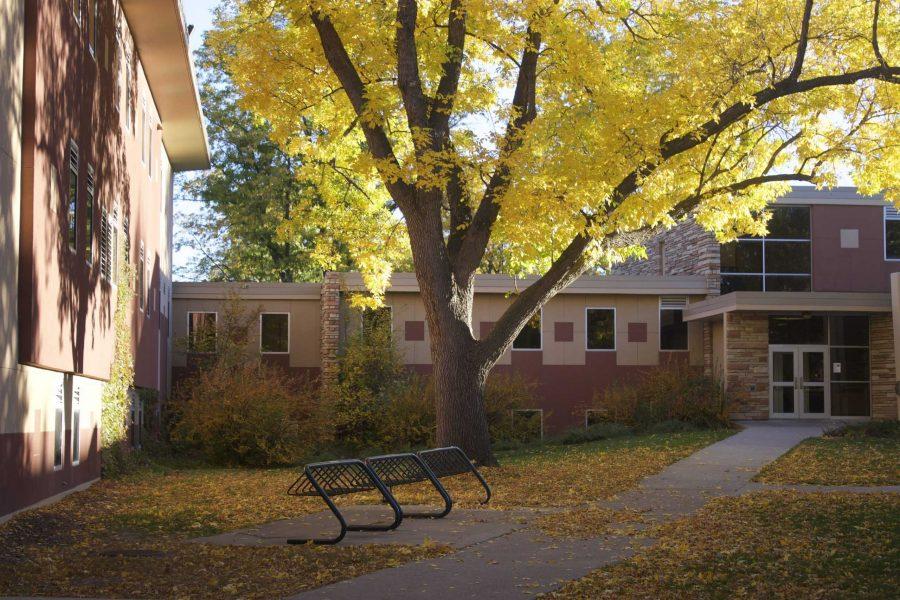 No one knows when or how it will arrive, but when the Emerald Ash Borer beetle comes to Fort Collins, it will kill every Ash Tree in the area, except ones that are treated with an insecticide.
Currently, in Colorado, it is only known to be in Boulder and Longmont. However, the beetles are projected to be in Fort Collins and other parts of the Front Range within the next 20 years.
The Emerald Ash Borer is a beetle native to Asia. It has been killing off Ash trees in over 25 states and parts of Canada, and will eventually make its way to Fort Collins and the rest of the continent.
First discovered in Michigan in 2002, EAB has spread on its own throughout the Midwest and has illegally been brought to other states on wood products, like firewood. Currently, in Colorado, it is only known to be in Boulder and Longmont. However, the beetles are projected to be in Fort Collins and other parts of the Front Range within the next 20 years.
"It's the worst insect that has ever come to North America in terms of its threat to forests, and it will functionally exterminate a genus of plants once it gets done," said Whitney Cranshaw, Colorado State University entomology professor and extension specialist. "It's an invasive species that is going to (have) permanent and irreversible effects on the ecology of North America forever."
Cranshaw said treatment with insecticides will incur huge costs in Colorado.
"We worry about it as a street tree, and it's huge … Colorado's going to have to spend a billion dollars minimum, dealing with this," Cranshaw said. "But the bigger problem is the fact that this is going to change North American ecology."
Ralph Zentz, senior urban forester for Fort Collins, said Ash trees account for 15 percent of the trees in the city and make up one-third of the canopy cover. There are about 67,000 Ash trees in Fort Collins.
Cranshaw and Zentz said the beetle larva will most likely arrive in Ash firewood, which is how it probably got to Boulder. It is illegal to bring Ash wood or other hardwoods out of counties and states that are infested with EAB. That includes lumber, nursery stock, wood chips, and mulch. Doing so is subject to a $1,000 fine.
According to Zentz, the city of Fort Collins is looking to save 2,400 of 8,400 city-owned trees by injecting an insecticide into the trunk of them once EAB gets here. He said that doing it that way costs more money but is more environmentally friendly than injecting into the soil.
Zentz said that the city wants the trees they save to be 12 inches in diameter or greater and be in fair or better condition. He said that there is no sense in saving a young or unhealthy tree.
The only thing standing in the way are costs.
"We asked for some money and if the budget's approved for 2017 and 2018 … we'll pick some trees that have room to plant new trees by them, let them get going a few years and then take the Ash out," Zentz said. "The big white elephant in the room though is … what's going to happen to the 60,000 private trees and where do they go when they start coming down?"
Zentz said the landfill does not have room and talked about building a multi-city facility to keep the wood.
He expressed concern about how private-owned Ash trees are going to be dealt with and recommended that people not start treating until EAB gets here and plan ahead.
"Here's what I would do, instead of spending money on treatment (now), higher an arborist and have them go through and do an inventory for you and tell you what kind of condition your ash trees are in," Zentz said. "How many do you have and which ones do you really want to save? Which ones are key ones to save? Which ones can you do without? … Build a model that way."
Zentz said big old trees are an important part of the Fort Collins community and Ash make up so many of them.
Zentz said it takes 15-20 years to grow a ten-inch tree, depending on the location.
"I've got trees that I planted my first year here, 30 years ago, that are just now getting to be like this," Zentz said. "This is what we wait for, you wait your whole career to get these mature trees … (now) they're going to be killed by something?"
Collegian reporter MQ Borocz can be reached at news@collegian.com or on Twitter @MQBorocz22.