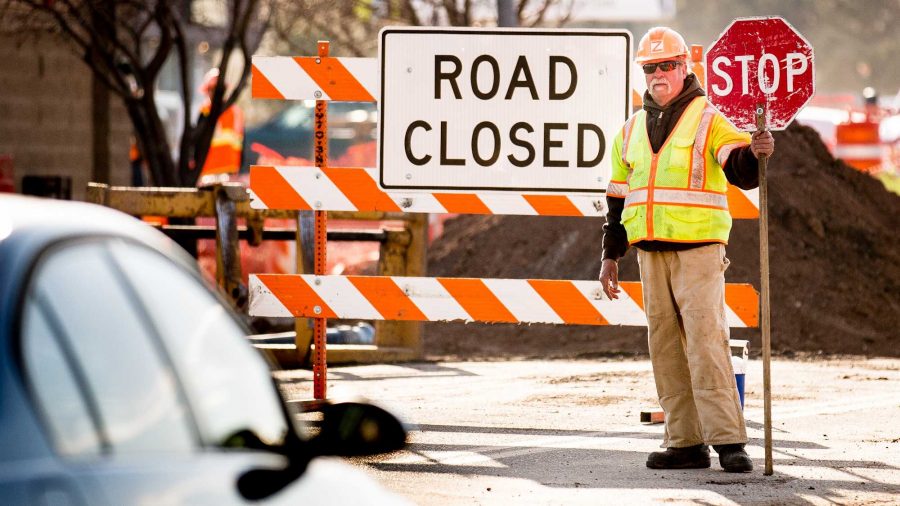 The exit to Prospect Road from Interstate 25 will be closed until late August as Fort Collins Utilities begins storm water improvements near Boxelder Creek.
Six new 4×12-foot concrete box culverts under Prospect Road will direct potential flood water under the roadway into the Poudre River. These new box culverts will replace the structurally deficient bridge and will redirect up to two feet of flood water. The project will cost $5.7 million.
During the closure, traffic from the I-25 will be redirected to the Mulberry and Harmony Exits.
"(Construction) should free up more green time to make it more efficient for people traveling to and from the interstate… and become a main route for people," said Tim Kemp, capital projects engineer.
"All kinds of traffic plans and detour routes" are expected to take place, according to Fort Collins Utilities employee Diana Royval.
After the project's completion, traffic congestion on Prospect is expected to decrease, Royval said.
While storm waters are not an immediate problem, the construction is expected to ease problems in other areas nearby.
This is not the only construction project on Prospect Road this summer. The intersection of Prospect Road and Stover St. has similar storm water construction taking place as a large sewer pipe is built.  Construction on the intersection is expected to end as early as July 4.
Fort Collins Utilities has six ongoing construction sites, including the work on Prospect Road and several at Colorado State University. Total spending for the 2016 year is $18 million dollars.
"We realize the construction is inconvenient," Kemp said. "People should expect slower travel times. If people need help they should contact us."
Resources for the public including alternate routes and contact information are available at fcgov.com.
Collegian reporter Tony Villalobos May can be reached at news@collegian.com or on twitter @TonytheGnarly.