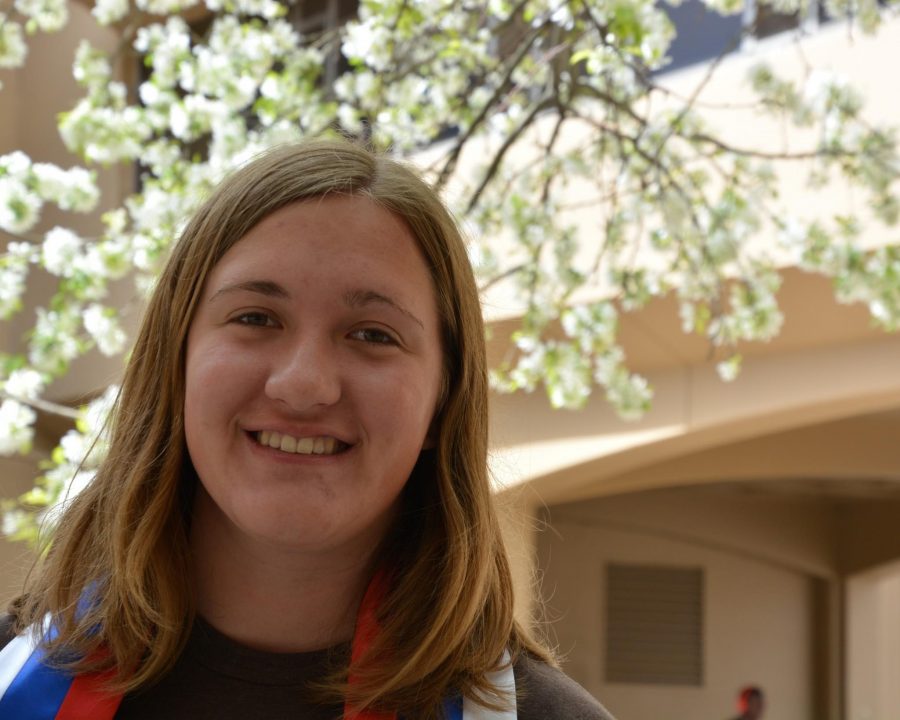 Editor's note: Like Humans of New York's "daily glimpses into the lives of strangers on the streets," Humans of CSU tells the stories of the people who populate our campus. Written by Collegian staff and told in first person from the subject's point of view, this series aims to make each individual on campus relatable.
I was a senior in high school and I applied for a scholarship program to study less commonly-taught languages in the country where they're spoken. I was selected for it, and when I got to Russia, I didn't know a lick of Russian at all. I could say "yes" and "no," and that was it.
I was placed in a host family, and they didn't speak any English, which made things interesting. It was definitely a very immersive experience. It was definitely overwhelming, but I think it forced me to use people skills to make up for the language barrier.
My host sister invited me to her wedding in 2013 and I thought, "When would I have the chance to go to a Russian wedding again?" That was pretty special, so I decided one day I was going to go.
I've kept in touch with my host family and we Skype sometimes, so I hope to get to see them the next time I go.
I studied abroad in St. Petersburg in the fall 2014 semester, and I went without having a program, but I enrolled in an international relations program at St. Petersburg State University. I was one of three Americans in the program, so it was a great opportunity to continue that people-to-people relationship, and represent the U.S. to people. For a lot of Russians, I was the first American they had ever met.
Meeting the people is really (impacting) because as Americans, we have so many stereotypes about Russians, and I think just getting to meet the people in the country was a great way to break down those stereotypes. The stereotype of Russians being kind of cold on the exterior is true, but it's just on the exterior. Once you get to meet them and they invite you into their lives more, they open up and they're so warm. Once you've made friends with a Russian, you're their friend for life and they'll do anything for you.
I think the fact that I was pursing languages stood out to them. The fact that I cared about international stuff blew them away.
I got the Critical Language Scholarship, which I was not expecting. I was very happy because graduating is always scary, and I didn't know what I was doing, so when I got that email, I was really happy.
I'll be going to Russia to a town called Nizhny Novgorod. It's a smaller town than St. Petersburg. It's about 250 (miles) east of Moscow. I will be going there with a group of other students from across the country who are learning Russian at various college levels.
I'm really excited to go because I went on the high school version of this trip when I had just graduated high school, and so now it has come full circle and I can go again when I've graduated college and see how much I've progressed after taking Russian here. It's a whole different part of Russia, so I'm excited to learn the nuances, figure out the differences and get more familiar with the country, as well as getting better at the language.
Collegian Staff can be reached at socialmedia@collegian.com.
[pt_view id="6e7a0d0e7b"]