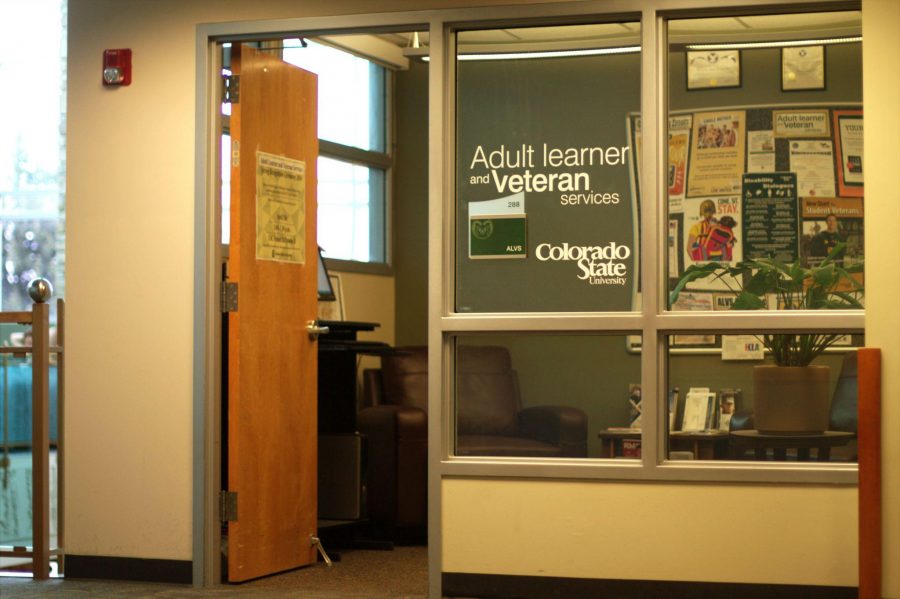 Colorado State University's Adult Learner and Veteran Services resource office is working to rebrand themselves this semester, bringing on a new director with the goal to make their resources more accessible for non-traditional students.
ALVS works to support non-traditional students by providing a broad range of resources to aid in the advancement of adult and veteran students both academically and professionally.
"It's been great," new ALVS director Marc Barker said. "Along with being director for ALVS, I am also the GI benefits program director and was campus director at a community college for many years, so I get the opportunity to merge both of my backgrounds at ALVS. There's lots of opportunity and it's a unique environment. It's a group of students here at CSU that are passionate, so its been fun so far."
Barker said the main idea of the rebranding is to emphasize the culture and core curriculum learning that can go on in the resource center.
"We have received feedback from students that we were becoming just a little bit too veteran-centric and we obviously want to include adult learners in our demographic since we are the adult learner office as well," ALVS student coordinator Nate Day said. "One of the biggest things that we are trying to do with the rebranding is getting our name out there so people know we exist. We are kind of hidden and tucked away and we want to make sure everyone knows we are here because it's a valuable resource to people on campus."
Day said that with the office being tucked away in a place that the majority of students do not see has led to a lot of campus life not knowing that ALVS even exists.
But for those who have found it, it has been a positive aspect of their school experience.
"A huge aspect for me is it provided a social area to go to," biomedical student and veteran Joshua Hayes said. "Being a non-traditional veteran student, it's hard to interact with traditional students. I started school two weeks out of active duty so it was an interesting transition and if I wouldn't have found the office, I probably wouldn't have been as successful in college and would have tried to go back to active duty."
Barker said ALVS provides benefits for students outside of the classroom.
"Students come to CSU to get an education, but the reality is that every day in that center provides the staff the opportunity to provide learning and experiences that go beyond the classroom," Barker said. "Things like how people interact with their peers are things we can help facilitate. Students are successful when they leave."
Hayes said that the office has changed a lot in three years, and that because of the new staffing changes, the environment is much more welcoming.
"There's a lot of people that aren't aware of (the resource center), and a lot of the people who are aware of it have had some sort of negative experience based on how this office use to be," Hayes said. "Some of the previous staff weren't very conducive to a friendly environment, but they aren't here any more, so that's all being changed. I'd say if someone has had a negative experience in the past, give it another shot and see if it's changed."
Collegian Reporter Ashley Haberman can be reached at news@collegian.com.