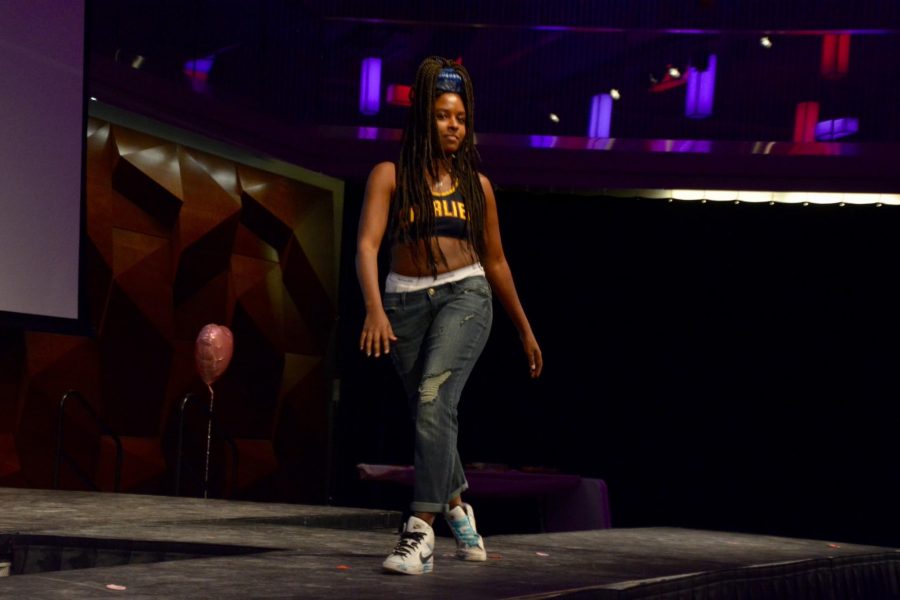 Video by Megan Fischer.
This year, Valentine's Day at Colorado State University wasn't just a day for red, pink and love between couples. It was also a day to celebrate African-American hair and fashion as it progressed through the decades in the United States.
United Women of Color, an organization that serves women of color at CSU, hosted their third annual hair and fashion show, "Behold: Black beauty through the decades." This year's show ran during Black History Month, which is February.
[new_royalslider id="453″]
Photos by Megan Fischer.
"African-American women and men have prided themselves and their hair in the unique and diverse styles they have created. Whether natural, permed, braided or dreaded, African-Americans have allowed their hair to share their journey over time," said Jhasmyne Cooper-Moore, a sophomore human development and family studies major and president of United Women of Color.
The theme of the show featured hairstyles through the decades, starting with 1960s "big hair" and ending with 2000s natural hair.
"Since the beginning of time, Black women have been slaying countless hairstyles and setting trends that are slowly but surely making their way back," Cooper-Moore said. "We want to celebrate this journey and the untold stories that have coincided with it."
Hair and fashion models seemed to float down the runway with their hair done by one of four stylists. The hair show was also a competition for the four hairstylists, and the winner received $160.
"My favorite part about it is just seeing all the diversity in the contestants, and the creativity is so amazing," said Ambria Merriex, a junior human development and family studies major and vice president of the organization.
UWC's focus is to build community between members of the organization. They put on several events, such as the hair show, an end-of-the-year concert and a week of activities and programs known as UWC week.
"We want to put emphasis on Black culture and show that there is diversity in Fort Collins and on campus," said Shannon Martin, a junior apparel and merchandising major and the UWC public relations chair.
Collegian Reporter Megan Fischer can be reached at news@collegian.com or via Twitter @MegFischer04.