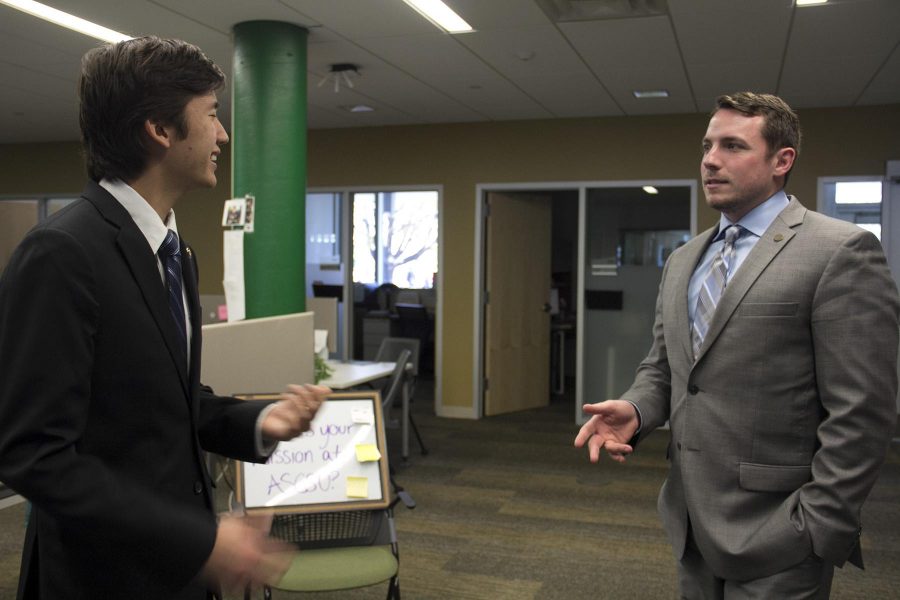 Editor's note: An updated version of this article with more explanation of the discussion and debate that occurred is available here.
The Associated Students of Colorado State University senate and about 20 members from campus diversity offices discussed and debated a bill concerning diversity and inclusion Wednesday night from 6:30 p.m. until about 11:30 p.m.
ASCSU voted to approve the Diversity Bill, but another vote is required next week for it to be official. 
Bill #4514 would create nine senator seats for representatives of the Student Diversity Program and Services offices, to be implemented and appointed at the SDPS director's discretion. The bill would also allow any registered student organization that identifies with being historically oppressed and is not already represented in the ASCSU body to apply to create a new senate seat to represent that identity. That seat would be created by a two-thirds vote of the ASCSU senate. 
The lengthy debate included strong support from members of diversity offices, who stated that the current process to participate in ASCSU is not inclusive when considering institutional and social barriers. 
Some senators opposed the bill on the grounds that the bill includes creating seats for institutional offices, and therefore does not accurately reflect all identities that could be present, and also defines who initially receives seats.
Proponents of the bill argued that without this legislation, there is no starting point to create an inclusive culture or structure in ASCSU, and that if the bill implemented, it will change the culture of ASCSU. 
While the bill was passed Wednesday night, any bill that amends the ASCSU constitution requires two consecutive two-third votes from the ASCSU senate. Therefore, the final vote on the legislation will occur March 2. Between tonight and next week, the bill cannot be further amended. 
Collegian ASCSU reporter Erin Douglas can be reached at news@collegian.com or on twitter at @erinmdouglas23.