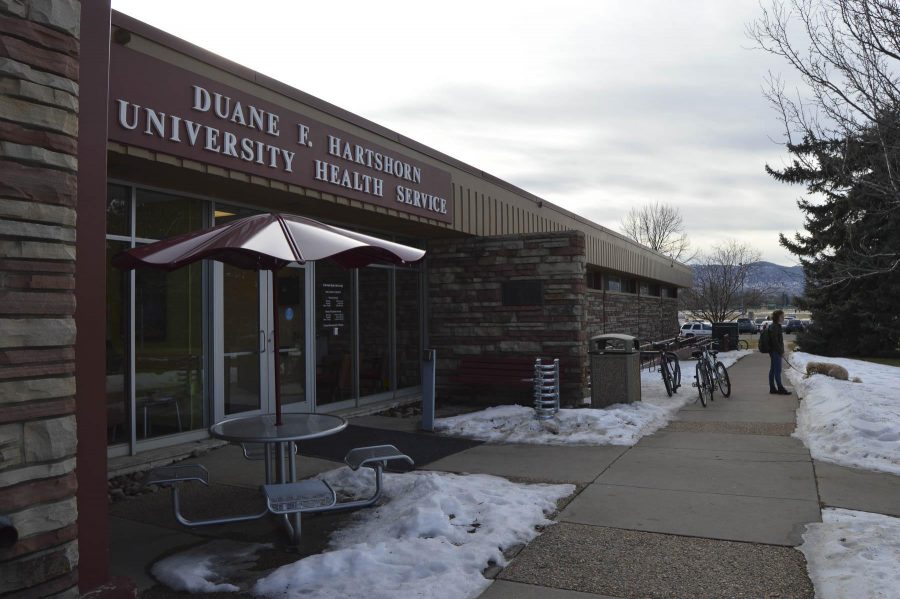 Life as a college student is difficult. The stress of moving away from home, taking college level exams and having to figure out a career path can all take a toll on students. Colorado State University offers on-campus counseling through Hartshorn Health Center to any student in need and offers the first five sessions for free.
Sophomore Amelia Haddad said that mental health is something that is more serious than people expect.
"I think that mental health is really important and it's a serious problem on college campuses because of the high stress that students face in college," Haddad said.
The Director of Counseling Services Susan MacQuiddy said that CSU helps more students than other schools its size.
"In fiscal year 2015, 4540 CSU students used Counseling Services," she said. "This was 16.76 percent of the student population.  Other universities our size see an average of 6.3 percent of their student body."
Haddad said that the free counseling services offered at CSU have helped her be successful at managing her mental health while away at school.
"It helped me with my problems and everyone is really nice and knowledgeable and they all genuinely want to help you find a solution for your issues," she said.
MacQuiddy said that the counseling services are almost always available for students and that they can immediately consult with someone to start the process of getting help when they realize they need it.
"There is never a wait for consultation," MacQuiddy said. "We have staff oncall during business hours, as well as evenings and weekends.  During business hours, students can call or come in to see our oncall counselor."
According to MacQuiddy, students will be able to schedule an appointment to start the process of seeing what options are right for  them as far as counseling. If needed, there is the option of using the on call counselor to help work through urgent problems until an appointment can be made.
Haddad said that more students should utilize this option and that the school needs to advertise better in order to make more of the student body aware of this service.
They should definitely advertise more because I didn't even think about going until this year," she said. "I think it's helpful to have someone who is educated on mental health to talk to."
Collegian Reporter Katy Mueller can be contacted at news@collegian or on Twitter @katymueller13.