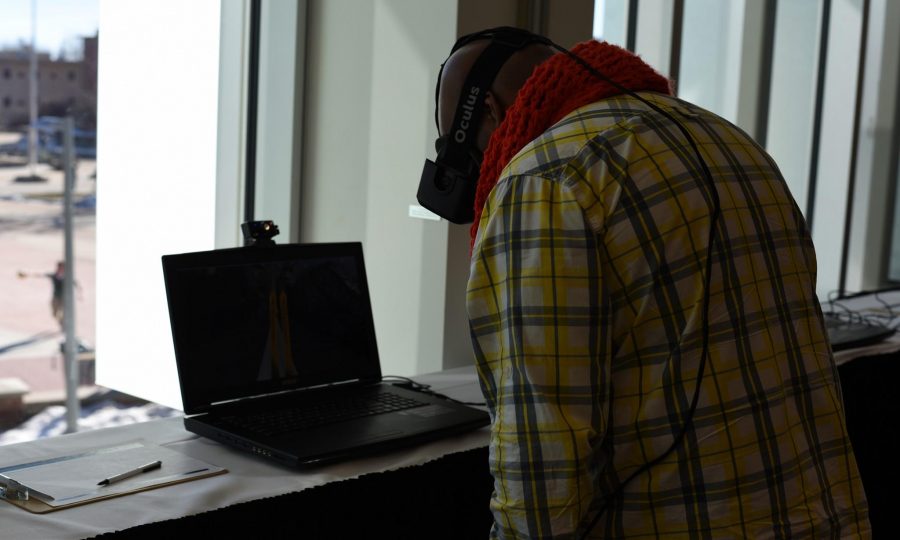 The impossibly space-age technologies of virtual reality are what Vice President for Research Alan Rudolph has dedicated his life to — and what he hopes to bring to the classrooms of Colorado State University.
"We want people to get to experience real life experiences they might not get to in the real world," Rudolph said.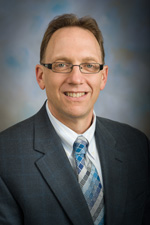 Rudolph has been working with virtual reality since before his time at CSU. The foundation he created, the International Neuroscience Network Foundation, states that its mission is to support new technology and science that translates into new revolutionary clinical practices to dramatically improve human health.
Rudolph said this has included research projects such as constructing an exoskeleton that helped a paralyzed man named Juliano Pinto kick a ball at the 2014 World Cup, as well developing technology to be used with a lokomat.
A lokomat is basically an enormous treadmill with prosthetics that helps people with spinal injuries walk again, but they are also the platform on which people stand and experience virtual reality, Rudolph said.
"They are used in the rehabilitation with paralyzed people. Then we had the intermediate stage, where they still in the (lokomat) but also in the virtual world," he said.
This kind of immersive technology is just what Rudolph is hoping to bring to CSU classrooms.
"As part of a virtual experience for eighth grade science kids, we created a seven-minute Amazon jungle ride to help teach them about bio diversity. As they floated down this river in this virtual world, they experienced the raft jostle down on the river and going by a waterfall. Various species appear in the trees, water, or by the side of the river. They could point with their hands at the various animals, and information about them would pop up on the screen.
"We can use virtual reality to study how humans perceive their world, interact with one another, faculty who are interested in research questions, and visualization of scientific concepts I think is another practical classroom use," Rudolph said.
Nikki Martinez, an intern in the office at the Office of the Vice President of Research under Rudolph, mentioned even more possibilities that VR has.
"A well-known news value is localness — as in, people care more about things that are near to them. If VR allows you to see up-close the destruction of a war on the other side of the world, it could aid in understanding and empathy for the situation," Martinez said. "There are applications for health, research, learning and business, among many others."
The spreading of a VR resurgence spans far beyond just the classroom, with all sorts of practical uses that make it a more commonly-seen technology.
"Virtual reality has enjoyed a resurgence in segments like real estate, construction and building design," said Katherine Leigh, a professor in the College of Health and Human Sciences. "We want to take that usefulness and utilize it all across the campus, not just in design."
Leigh said a new design center could open on CSU's campus as early as 2018.
"We think this is a good campus-wide initiative," she said. " I think it's student-driven, because they'll be the ones who want access to it, but you see it pop up in so many market segments. This had lead the market cost of it to come down considerably. We see VR as a teaching innovation as well as a research opportunity."
Collegian Reporter Luke Scriffiny can be reached at news@collegian.com or via Twitter @titus_1725.