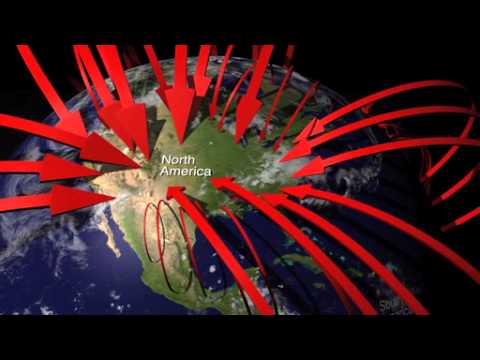 Over the next two weeks, Colorado State University's 350 Club will be hosting the Fossil Free Film Festival to help raise awareness about climate change and to promote sustainability on campus.
The 350 Club is a new student organization, but there are various 350 chapters all over the nation.
President Sophie McVicker, a junior studying natural resource recreation and tourism, founded CSU's branch of the 350 club. She became interested after attending a Fort Collins 350 meeting and decided the University needed its own club.
"One of our main goals as an organization is divestment. Most people know what investing is, divesting is the opposite," McVicker said. "350's goal is often to try to get institutions to divest, so we're trying to get them to pull their money out of fossil fuels."
The club is always looking for new members to come together and support environmental issues. McVicker said they will focus on climate change activism.
"Living in Colorado, most people here care about the environment," McVicker said. "So, just giving people a centralized mission and place to come together is our goal."
The film festival will be the first event that the club hosts, but McVicker thinks it is a good step towards convincing CSU to divest in energy other than fossil fuels.
"We put so much effort into this event that I am confident it will draw more people in," McVicker said.
Film festival schedule
Climate Change: The Looming Crisis
Tuesday, Dec. 1 in Behavioral Sciences Building room A101 at 7 p.m.
This event will feature three guest speakers, followed by the film Chasing Ice. Scott Denning, from CSU's Department of Atmospheric Science, and two State Senators John Kefalas and Matt Jones will deliver speeches.
Global Connections
Thursday, Dec. 3 in Behavioral Sciences Building room A101 at 7 p.m.
Two films will be shown, Unearthed and Climate Refugees, accompanied by two guest speakers Michele Betsill, CSU climate politics professor, and Razz Gormley
Global Connections
Saturday, Dec. 5 in Behavioral Sciences Building room A101 at 2 p.m.
Part two of Global Connections will feature the film This Changes Everything.
Frack Attack
Monday, Dec. 7 at Avogadro's Number at 7 p.m.
Next week will kick off with two local speakers, Sam Schabacker from the Food and Water Watch and Fort Collins City Council member Ross Cunniff. The night will also include two documentaries about fracking, Dear Governor Hickenlooper and Groundswell Rising.
This Land Was Your Land
Wednesday, Dec. 9 in Behavioral Sciences Building room A101 at 2 p.m.
This event will be hosted by the CSU Sustainability Center and will include a musical performance by Elizabeth Hudetz, keynote speaker Stacia Ryder and two films. First they will air Last Rush For the Wild West, followed by Split Estate.
Vision For a Fossil Free Future
Saturday, Dec. 12 in Behavioral Sciences Building room A101 at 2 p.m.
The final night of the Fossil Free Film Festival will consist of three guest speakers and two films. Chuck Kutscher, from the National Renewable Energy Laboratory, followed by Fort Collins State Rep. Jeni Arndt and State Rep. Max Tyler, who is also Chair of the House Transportation and Energy Committee.
Collegian Reporter Veronica Baas can be reached at news@collegian.com or on Twitter @vcbaas.