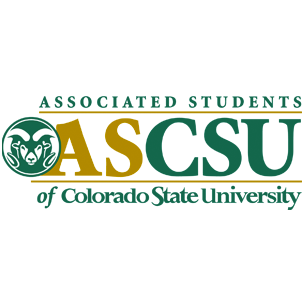 The CSU Vice President of Diversity Mary Ontiveros spoke at the ASCSU senate meeting Wednesday evening, inviting the senate to join the conversation of drafting the University's Principles of Community.
"People wanted to say something and be a good bystander — but we do not always know what to do," Ontiveros said. "We began having conversations related to training on how to be a good bystander."
After consulting with the colleges, different campus groups, resources centers, faculty and administrators, the University drafted a nearly-finished version of the Principles of Community.
Ontiveros invited ASCSU to provide feedback related to the wording of the values.
"You all have the opportunity to weigh in on how we embody these principles of community," Ontiveros said. "Every single word is intentional, and we want to focus on the meaning of the words."
ASCSU did not provide any immediate feedback regarding changes to the wording of the Principles of Community, but many senators expressed support for the idea.
The CSU Principles of Community will most likely be adopted in December, Ontiveros said. The idea to create cohesive values for the University was initiated by many complaints to Ontiveros' office regarding the disrespect of different identities.
The Principles of Community will serve as the University's leading principles and values. In the most current version, the values are precisely as follows:
Social Justice: We have the right to be treated and the responsibility to treat others with fairness and equity, the duty to challenge prejudice, and to uphold the laws, policies and procedures that promote justice in all respects.
Integrity: We are accountable for our actions and will act ethically and honestly in all our interactions.
Inclusion: We create and nurture inclusive environments and welcome, value and affirm all members of our community, including their various identities, skills, ideas, talents, and contributions.
Service: We are responsible, individually and collectively, to (give our) time, talents, and resources to promote the betterment of each other and our local and global communities.
Respect: We honor the inherent dignity of all people within an environment where we are committed to freedom of expression, critical discourse, and the advancement of knowledge.
The ASCSU senate also voted to appoint two Senate Budgetary Committee Positions.
New Senate Budgetary Committee Chair: Mike Lensky 
New Senate Budgetary Committee member: Kassi Prochazka
The ASCSU senate also voted to approve Bill #4507: To Improve the ASCSU Outreach and Recruitment Process. The bill will create an ASCSU Outreach and Recruitment Committee whose primary purpose will the be recruitment of Senators and Associate Senators, according to the wording of the bill.
Collegian  ASCSU beat reporter Erin Douglas can be reached online at news@collegian.com or on Twitter at @ErinmDouglas.