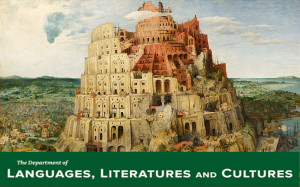 The Department of Languages, Literatures and Cultures is starting a new chapter in their story with a new title. It may have changed its name, but its mission and focus remains intact and more transparent than before.
Formerly known as the Department of Foreign Languages and Literatures, the department's faculty wanted to address the various studies of culture that occur within its programs. Along with learning to speak and read a language, students also learn about the cultural customs of the areas where each language is spoken.
"We wanted to focus on the broadness of our discipline," said Mary Vogl, head of the Languages, Literatures and Cultures Department.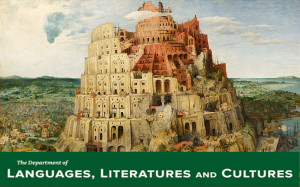 The idea of what is and what is not foreign can be subjective and the department wanted to emphasize that it houses languages that are used in the United States, such as American Sign Language and Spanish.
"We feel like the United States has become a very globalized society, with people from all over representing cultures from all around the world," Vogl said.
The name was officially approved Oct. 2, after approximately a year-long approval process. The name, though new to CSU, is not unique. Vogl discovered that universities across the country are already using names identical or similar to CSU's.
"I personally like the change," said James Igor Gardner, a sophomore majoring in business management and minoring in Russian. "You are not just studying the language. You are studying the culture. It was a good step forward."
Before coming to CSU, Gardner's contact with Russian came from speaking it at home. He lived in Moscow until 2007 when he moved to the United States, but he had little experience writing in Russian since the majority of his education there was in English.
"As far as writing goes, the Russian program here has helped me immensely, writing and reading as well," Gardner said.
Much of the department's success can be attributed to intimate class settings and an emphasis on student in-class participation, Vogl said.
"Students tend to come to our classes and stay in our classes. Our classes tend to be smaller. They get more individual attention," Vogl said.
The majority of classes are taught in the target language with the exception of some film courses and courses called Languages, Literatures and Cultures in Translation. In these courses, available in Arabic, Chinese, Japanese and Russian, students are able to study the community and society that makes a language what it is without having to know it.
"It's nice being immersed in the language in class," said Emma Clothier, a freshman majoring in biomedical sciences and minoring in Spanish. She was able to put her Spanish into practice on a mission trip to Nicaragua over the summer and hopes to use it professionally in the future.
"I want to be a doctor, and I want to go to help patients in other countries," Clothier said.
The department is made up of faculty from roughly 20 different countries and has received numerous teaching awards. The faculty consists of published authors and researchers. Various department research projects include the controversy around bullfights, the indigenous languages in Paraguay and the study of poetry and narcotics.
On Oct. 21, the department held its annual High School Language day, which welcomed high school students to visit, celebrate language and learn about opportunities at CSU.
Nearly a month after the official renaming, the Department of Language, Literatures and Cultures is holding an open house Wednesday from 3-5 p.m. in Clark C 101. All students, faculty and staff are invited to come and enjoy food, music and hands-on activities.
Collegian Reporter Nicole Towne can be reached at news@collegian.com.