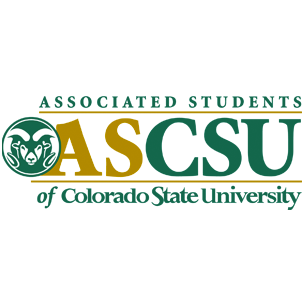 In order to address student issues surrounding the U+2 Fort Collins housing ordinance, Jason Sydoriak, president of the Associated Students of Colorado State University, signed a $2,000 contract with Nicol Law Offices to craft a legally sound initiative.
Justie Nicol, a CSU alumna, will be working with ASCSU. They plan to get the U+2 resolution on the 2017 ballot. Nicol will assist ASCSU in refining the language and impact of the legislation.
"The deeper we dug at this issue, the more we realized that this is a little bit above our heads," Sydoriak said. "At the end of the day, we want to put out a product that will actually pass, and that will have the impact that we want."
U+2 is deeply woven into city law, so if ASCSU's initiative neglects to address a smaller ordinance, then their initiative may not completely resolve the student-housing problem, Sydoriak said.
"She has bought to our attention a lot of the little things that we would have missed, so we are happy to be working with her," Sydoriak said.
While ASCSU initially pursued a solution of rental registration, they have now moved on to considering Me+3 (four unrelated renters) because rental registration would have been lobbied against by realtors and was not necessarily the best solution, Sydoriak said.
ASCSU had planned to begin petitioning this semester, but has now postponed it until spring. This will give the law firm more time to resolve the details of the petition and allow ASCSU to resolve the logistics of petitioning.
"It will ensure that we won't make any mistakes — especially anything that would make us liable," Sydoriak said. "Jumping the gun now would jeopardize what we could accomplish."
Nicol will also do research to advocate for the passage of the initiative if it is put on the ballot in 2017. Subsequently, the passage of the initiative will make ASCSU liable if someone presents a lawsuit against it.
"We would most likely have a law firm who has been with us since the beginning defend us, if that happened," Sydoriak said.
ASCSU negotiated a contract with the firm that allows them to be billed hourly until the $2,000 put down is run out. This initial retainer allows ASCSU to be refunded if the $2,000 is not all used. If ASCSU determines they want to continue working with the firm beyond the $2,000 contract, they will negotiate a new agreement at that time.
ASCSU receives its funding from student fees. Of their $2.4 million budget, $133,000 is discretionary rollover funds from previous years. Only discretionary money will be spent to fight U+2.
"We believe this is what the students want," Sydoriak said. "Student fees are being put to a good purpose and towards bettering the student experience."
Collegian ASCSU Reporter Erin Douglas can be reached at news@collegian.com or via Twitter @erinmdouglas23.