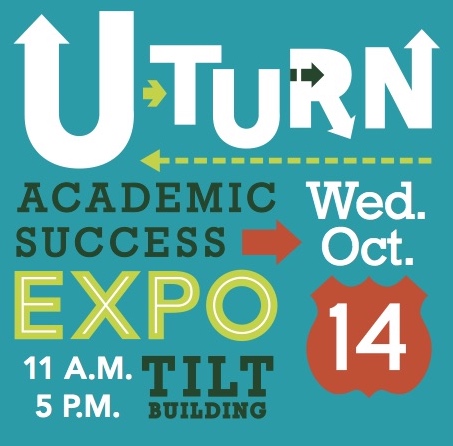 We are at the time in the academic year where some assistance may be needed in order for students to get back on track and gain the momentum needed to succeed until the end of the semester.
The TILT Learning Center is hosting U-Turn, an event Wednesday that helps students make a "U-turn" with academics, and providing resources that may positively affect GPAs.
U-Turn recommends that students "spend about an hour so that you have time to take your academic assessment, eat some snacks, meet individually with a navigator, visit three to five resource booths, create your action plan and register for some great prizes," according to TILT's website. 
U-Turn is open to anyone, even if students don't feel they are struggling academically. 
"U-Turn is an occasion focused on progression, and it can take on different forms," said Darrie Burrage, director of Learning Programs at TILT. "We determine any degree of progression as success. Everyone can do better, not just those struggling academically. U-Turn is the occasion that prompts such reflection."
The event will be open from 11 a.m. – 5 p.m. in the TILT building.
Collegian Diversity Beat Reporter Clarissa Davies can be reached at news@collegian.com or on Twitter @DaviesClarissa.