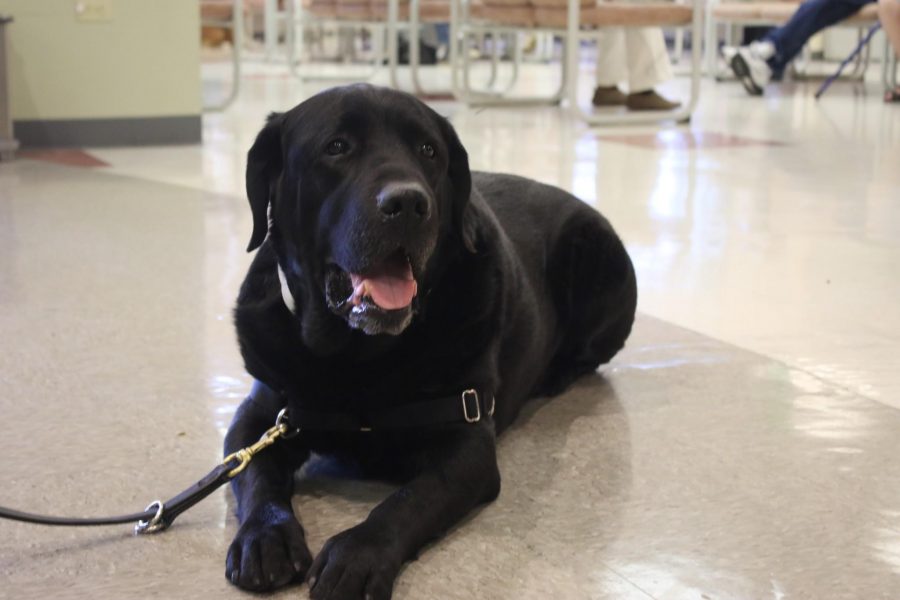 Many count on four-legged companions to get through hard times, and the Aurora Theater trial was not any different. One companion in particular spent 138 hours at the courthouse to comfort those at the trial.
Chester, the therapy dog who comforted survivors during the Aurora Theater trial, checked into Colorado State University's James L. Voss Teaching Hospital in September with pain in his neck.
Kateri Nelson, Chester's owner, started working with Chester when he was 2 and knew he had the personality to be a therapy dog and trauma support dog.
"I thought he had the perfect temperament for therapy work," Nelson said.
Chester has spent a lot of time at Craig Hospital working with patients with traumatic brain and spinal cord injuries, but he spent much of his time at the courthouse after the trial began, Nelson said.
"I always wanted to get involved from the time it happened," Nelson said.
Chester's pain started shortly after the trial was over, Nelson said.
"He would be screaming in pain," Nelson said.
Stephanie McGrath, the neurologist who treated Chester, said Chester came to CSU after being referred to the Veterinary Teaching Hospital by his vet. McGrath is also an assistant professor at the University.
McGrath said that communicating effectively with the owners of the patient (in this case, Chester) is a big part of her job. It is not just hanging out with dogs all day.
"A lot of people say they wish they were veterinarians so they could hang out with dogs all day instead of talking to people," McGrath said. "Yes, obviously we get to see their patients, their pets, which is fantastic, but ultimately, the client is really the owner and the person you are communicating with."
McGrath said that Chester's case was different because of what Chester meant to his family and the people he has interacted with through the trial.
"In Chester's case, not only did we have this being their family member and obviously a very beloved member of their family, but he was also a therapy dog for the victims, and their family and friends of the Aurora shooting," McGrath said. "Trying to be respectful and understanding of that was a challenge and an incredibly important aspect."
The veterinary hospital is currently treating Chester for an infection, hopefully ruling out the need to do an invasive biopsy. 
"I can see he's getting better," Nelson said. "We're very hopeful it's been working."
Nelson said Chester wants to get back to working with patients and those who have survived traumatic events.
"He really misses working," Nelson said.
Collegian International Beat Reporter Megan Fischer can be reached at news@collegian.com and on Twitter @MegFischer04.