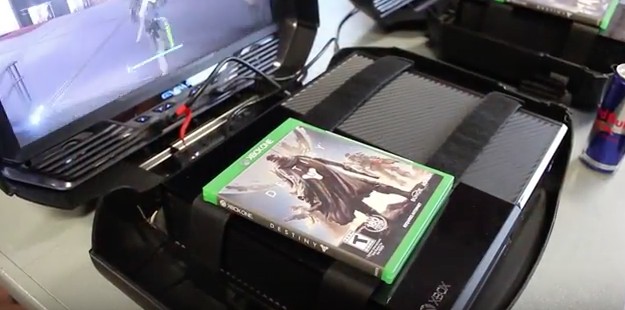 This past weekend, Fort Collins residents gathered to play the video game Destiny.
Red Bull sponsored the event to get teams ready for their upcoming event Red Bull Clash of Cans. In this contest students will compete and the winner will be flown out to the Headquarters in L.A. to compete against collegiate champions from all over the country. The actual competition will take place near the end of October. 
CTV Anchor Madison Sloan can be reached at news@collegian.com or on Twitter @madisonsloan.