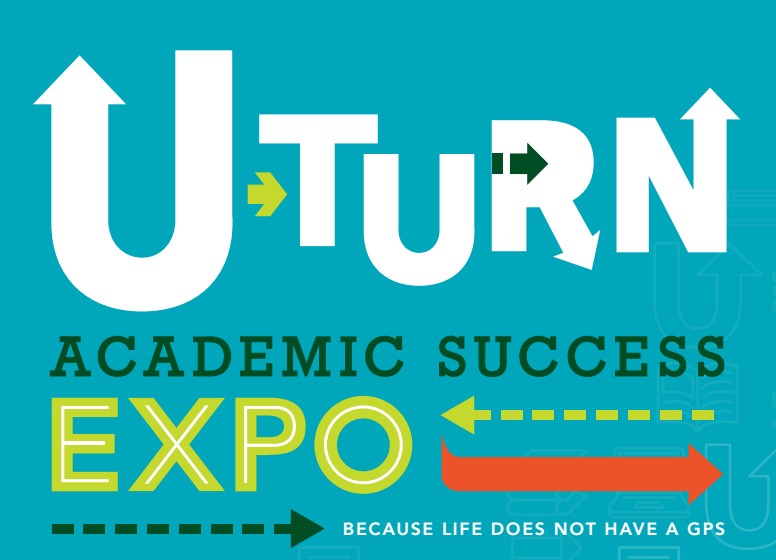 A ballroom filled with balloons, students and mentors helped attendees find personalized resources for success at the U-Turn event Wednesday. 
In its 7th year, U-Turn, an academic success expo hosted by the TILT center, is continuing to help Colorado State University students make a "u-turn" in their academics and lives.
Students were paired up with a navigator, which was a professional staff member or a resource office advisor, who focused on helping them formulate an individualized action plan, while also connecting them with resource booths. The process of U-Turn included checking in to meet with a navigator, filling out a examination form and formulating an action plan.  
Darrie Burrage, who is a director of learning programs at TILT and coordinator of U-Turn, said he is motivated to help students because he can relate with students who have struggled in class. 
"I see myself in them, and we can identify with each other," Burrage said. "Students have this energy. You want to get involved in their lives, because you're coming from a place of 'I've been there and done that.' Talking to them is like talking to a former me. I want to inspire them." 
In the TILT ballroom, 15 booths were set up all for specific purposes. Booths for getting involved with SLiCE, assisting non-traditional students and writing and math assistance were just a few of the included booths. 
U-Turn is not just for making changes in academics, it is also for making a "u-turn" in students' lives, whether that be connecting with the Career Center, assistance in obtaining financial aid or addressing health and stress concerns.
On average, 300 students attend U-Turn each year.
Robyn Jeep Ernst, an academic support coordinator for CASA, said U-Turn is about making students feel like they are capable of making a change in themselves. She said this year, the event was more student-friendly.
"(They did a) really good job in making programs and entities on campus seem very accessible," Ernst said. 
Some students discovered resources that they did not know existed.
"The most beneficial part of this was the resource (booths)," said Tiffany Eskew, a freshman chemistry major. "It offered more tutoring (options), and I'd already been using some of them, but at this point in the game, they're crowded, so learning about ones that others don't know about was nice. The Native American Cultural Center does tutoring and a lot of people don't know about it." 
Others said they could see instant relief in attendees. 
Joanna Lilley, a collegiate success coach at CASA said, "you can see the weight lifted off their shoulders as they walk away."
Collegian Diversity Beat Reporter Clarissa Davies can be reached at news@collegian.com or on Twitter @DaviesClarissa.