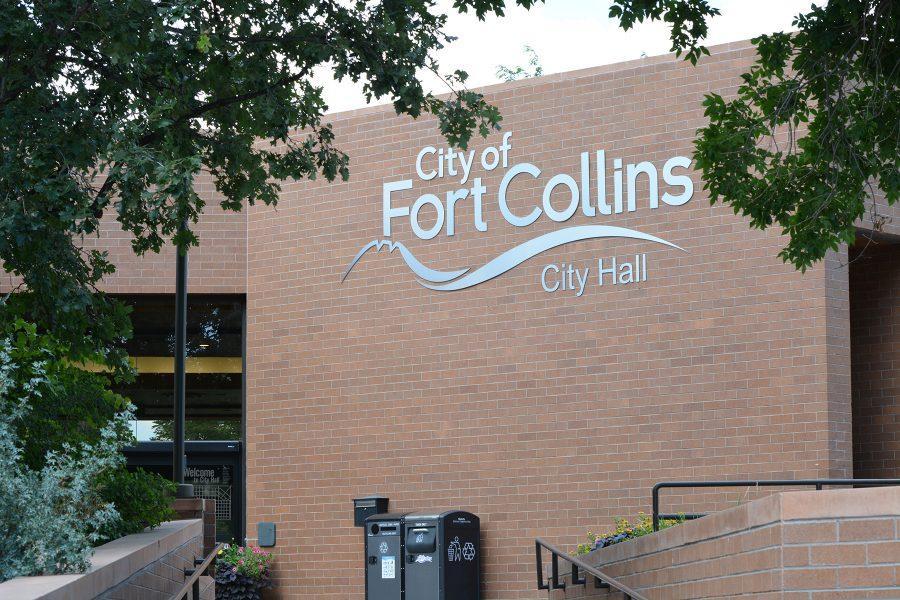 Megan Fischer
Colorado State University students make up a massive portion of the Fort Collins population — this year, at nearly 26,000, CSU students represent about a sixth of the population of the city. With such a large University within its borders, the city's decisions often directly affect students.
ENVIRONMENTAL SERVICES
The Environmental Services Department's goal is to promote, protect and enhance a healthy environment, according to Rosemarie Russo, a sustainability coordinator for the City of Fort Collins. In fact, the city has reduced its energy emissions by 3 percent, the city government has reduced its emissions by 12 percent and Fort Collins was just named the Vehicle Electrification City of America. Below is a list of some of the ESD's accomplishments.
Accomplished a remodel of the Senior Center to have net 0 carbon emissions
Recycled 212 thousand tons of concrete and asphalt to be re-used as a road base
Helped to put on the National Bike Challenge in Fort Collins
The department often partners with CSU to educate students on campus with lectures and off campus at city-wide events.
Worked with Greek life to promote the city's voluntary wind program
Partnered with SoGES on the Mindful Movie Series for more than four years
Working with Urban Labs to create a living wall
COMMUNITY DEVELOPMENT AND NEIGHBORHOOD SERVICES
This department contains the divisions of building, engineering, zoning, and neighborhood services, historic preservation and city planning and is mostly involved in city permits and planning. Many of these projects have been aimed specifically at CSU students to promote ease of access and building remodels across campus. Below are some of the department's accomplishments.
Helped to convert the old Fort Collins High School to the University Center for the Arts
Coordinated the expansion to the UCA Art Museum
Reviewed plans for the new medical center
Community Development and Neighborhood Services also has a more direct role on and off campus and offers programs that make independent life easier for students.
Offers online party registration, so that students can avoid heavy fines from noise complaints
Offers a free building inspector for students looking to rent their first apartment
Planning easier access to campus from West Elizabeth Street for commuting students
PARKS
The Parks department contains four divisions of city government: Forestry, Golf, Cemetery, and Parks. This department is concerned mostly with maintenance, operations and programming for the various open spaces in the city. Below are some of the Parks department's tasks.
Puts on the Fourth of July celebrations every year at City Park
Recently helped to coordinate the Pro Cycling Challenge
Planning the Southeast Community Park at Kechter and Zeigler that will be opened in 2017
This department has become more involved in student affairs in the past few years, and helps to put on many of the events over summer that we look forward to during the school year.
Collaborated on the Lagoon Concert Series over summer by providing portable sound system
CSU-funded efforts to remodel the club baseball team's home field at City Park
Maintains more than 35 miles of paved trail connecting the campus to the city
NATURAL AREAS
This department was created by the people of Fort Collins who voted to tax themselves a quarter of a penny on each purchase made in the city, according to Community Relations Manager Zoe Shark. It focuses on land conservation, education and recreation. This department:
Manages more than 40 natural areas in the region as well as 100 miles of trail
Re-introduced black-footed ferrets to Soapstone Natural Area
Is involved with the Nature's Harvest Fest Sept. 12
The Natural Areas department provides nearby recreational experiences so that students can re-charge and connect with nature. It offers many free events for students to attend around the city.
Will re-introduce bison to the Soapstone Natural Area in November in collaboration with Warner Natural Resources and Veterinary Medicine/Bio-med colleges
Offers presentations in some classes, such as public relations in the Natural Resources building
Offers other free activities such as night walks, nature hikes, "Science Behind the Scenery" and public presentations
TRAFFIC
The Department of Traffic aims to continually improve and manage public walkways, bike paths, roads and other transportation routes. Doing this job requires a lot of data collection and analysis, according to Joe Olson, a traffic engineer for the department, but ultimately leads to easier and safer transportation. Some of the Department's duties are outlined below.
Maintain stop light timings at intersections
Promote traffic safety and accident awareness
Work with neighborhoods in setting speed limits
The department recognizes the number of students commuting to classes every day and accommodates them in much of their traffic considerations.
Painted specialty bike lanes all across the city, including on Laurel and Howes streets
Marked and signed the Mason trail that goes across campus
Is working with CSU to facilitate traffic for the new stadium
Collegian Reporter Erik Petrovich can be reached at news@collegian.com or on Twitter @EAPetrovich.