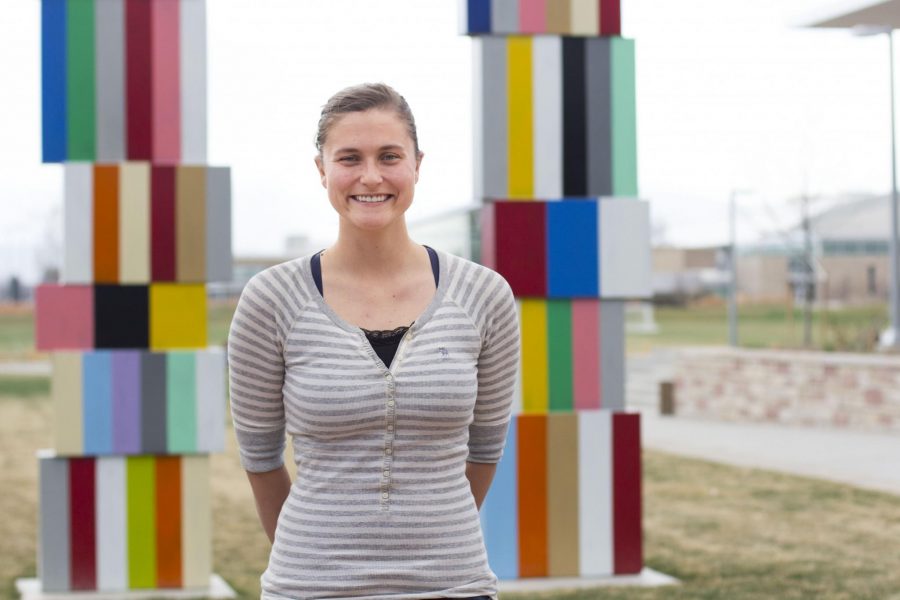 Video by CTV news reporter Karsen Buschjost.
College is the time for students to learn about who they are and determine who they want to be in the future. Through inspirational people and life experiences, leaders begin to emerge.
Two CSU students demonstrated leadership skills and were named finalists for the Truman Scholarship, which would award them $30,000 to any graduate school of their choice. Senior Kalyn Taylor studies soil and crop sciences and organic agriculture. Jason Sydoriak is a junior majoring in history and economics. Taylor and Sydoriak are the first students at CSU since 2008 to be finalists for this scholarship.
Mary Swanson, a scholarship adviser and associate director for the office of Undergraduate Research and Artistry at CSU, helped Taylor and Sydoriak through the application process.
"The Truman foundation is looking to identify students who are passionate about public service and want to use their talents once they graduate to do good in the world," Swanson said. "Students who are interested in the Truman scholarship in particular should be looking for ways they can implement change on campus or in their communities and keep their eyes out for problems."
According to Taylor, there were about 800 applicants and 200 were selected as finalists.
"What makes the Truman scholarship unique is that it specializes in public service and asks college students the deeper questions, which is something I don't think college students get asked enough," Taylor said.
Taylor found out about this scholarship opportunity through one of her professors who then nominated her. Taylor said she has been passionate about food and nutrition since she was fifteen, and was eager to learn more about agriculture "from the roots up." Taylor is currently working at the USDA (a farm service agency), through the CSU work-study program, and said that they are working on soil analysis to give farmers direction about soil, crops and water requirements.
Taylor said that filling out the Truman scholarship application helped her to reflect upon herself and her achievements.
"All of your dreams kind of fall out on to paper and it's really amazing," Taylor said. "Just take that time to enjoy learning about yourself. No matter where you get in the application process, it's a huge learning experience."
Sydoriak said the Truman scholarship is aligned with the goals he has for the rest of his life. According to Sydoriak, the scholarship is basically for anyone who is doing a civic duty, which could range from being a teacher, to a politician, to someone who just enjoys giving back to the community. Sydoriak said that because of his past leadership experience, this scholarship was right up his alley.
"I was in the Marine Corps for six years and I led squads," Sydoriak said. "Outside of that, I also lobbied in Washington D.C. advocating for Veterans." Sydoriak mentioned that he is involved with Team Rubicon, which is a disaster response and relief organization.
Through his leadership involvement, Sydoriak said he has learned that people can make an impact if they push themselves.
"Democracy can happen," Sydoriak said. "You can have people engage and participate in the decision making process of their community."
Sydoriak said the most rewarding part about the Truman Scholarship application process so far has been the people and other finalists he has met through the process.
"They have incredible ideas to bring to the table and I know they're going to be doing great things," Sydoriak said.
Both Taylor and Sydoriak said that the Truman Scholarship has allowed them to learn about themselves and outline their goals and aspirations.
"My motto is to be bold, yet calculated," Sydoriak said. "To not just throw yourself out there and hope something sticks, but take a step back and realize how you can really make an effective change and push the envelope. Don't play it safe."
Collegian Reporter Pamela Shapiro can be reached at news@collegian.com or on Twitter @pb_shapiro.
CTV news reporter Karsen Buschjost can be reached at news@collegian.com or on twitter @therealkarsen.