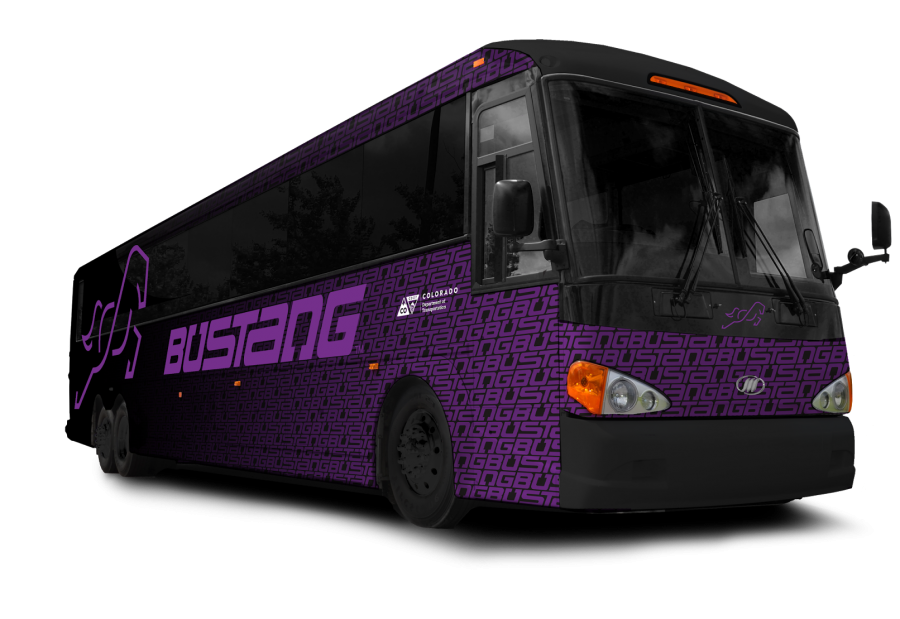 For Colorado State University students, Denver can offer an exciting change of scenery from the normative Fort Collins sites. However, between parking, gas and highway traffic, traveling there can be unrealistic.
Bustang, a Colorado Department of Transportation program, will transport Fort Collins commuters to and from Denver beginning late spring 2015.
Costing $10 per trip, the bus will travel six times every workday from the Fort Collins Downtown Transit Center to Denver Union Station, according to the CDOT. It will stop twice at Harmony Road Park-and- Ride and  US 34 Loveland-Greeley Park-and-Ride.
"By linking major local transit systems together, the Bustang service responds to demand from the traveling public to have a reliable transit alternative along the highest traveled corridors in the state," the CDOT said.
Junior hospitality management major Kira Colomna said she believes that Bustang is a helpful initiative.
"My freshman year I took the bus all the way from Fort Collins to Denver with a friend," Columna said. "I'd go from Fort Collins to Longmont to Boulder to Denver. This will be really nice."
Brent Granger, a junior biology major, said the bus will be beneficial when he wants to go to Denver for short trips. He said that it will making sporting events, like the Rocky Mountain Showdown, easier to attend.
"It doesn't seem that expensive to me," Granger said. "I think it'll be pretty useful, especially for people that go to Denver and get under the influence."
Colomna is an out-of-state student and says that she uses rides from friends or bus services like Green Ride to go to the airport.
"Now, I can just take this bus (and transfer in Denver to the airport)," Colomna said. "It's a lot cheaper than taking a shuttle."
According the CDOT, each bus will include a restroom, bike racks, free Wi-Fi, power outlets and USB ports. The buses are also wheelchair accessible.
While senior and  family consumer sciences major Ty Burns Hvambsal said that he believes that the bus is convenient, he questions its necessity.
"It will help the city, though," Hvambsal said. "It will help people commuting to Fort Collins for work or school. Now we can have more students (and faculty) coming up from Denver."
Bustang will also have round-trip routes from Colorado Springs to Denver and from Glenwood Springs to Denver.
Collegian Diversity Beat Reporter Hannah Ditzenberger can be reached at news@collegian.com or on Twitter at @h_ditzenberger.