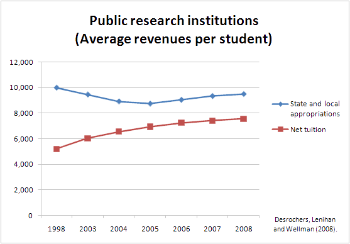 Colorado's Senate Education Committee turned down a bill designed to curb the cost of higher education Thursday.
The Democratic party proposed to restrict Colorado's colleges and universities from increasing tuition by 6 percent for in-state students. The measure was rejected with a 5-4 vote on party lines.
Economics major Tom Beasley, a sophomore, said that he believes the bill should have been passed.
"Having unregulated tuition becomes too much of a competition," Beasley said. "Capping it makes it a more level playing field and more students have an option to attend."
However, he said that he recognizes that tuition prices may need to go up.
"The University should have an optimal tuition rate, which most schools do," Beasley said. "They shouldn't go above that unless it's absolutely necessary … For bigger projects that would otherwise hinder education."
In May 2014, the University approved a 5 percent tuition increase for the 2014-2015 school year. Undergraduate students may be facing a 6 percent tuition increase for the 2015-2016 school year, according to Provost and Executive Vice President Rick Miranda.
Sophomore Sam Lilja said the increase of University costs are problematic.
"Every year that I'm here, I don't see an increase (in benefits)," Lilja said. "If I'm going to pay more, I want to see more. For example, in my college of health and exercise sciences, we don't get free printing any more. It's little things like that make me ask why I'm paying more."
Collegian Diversity Beat Reporter Hannah Ditzenberger can be reached at news@collegian.com or on Twitter at @h_ditzenberger. 
Related articles
Undergraduate tuition may increase 6 percent next year

Our View: Participate in tuition discussions for next year

The growing financial gap at CSU