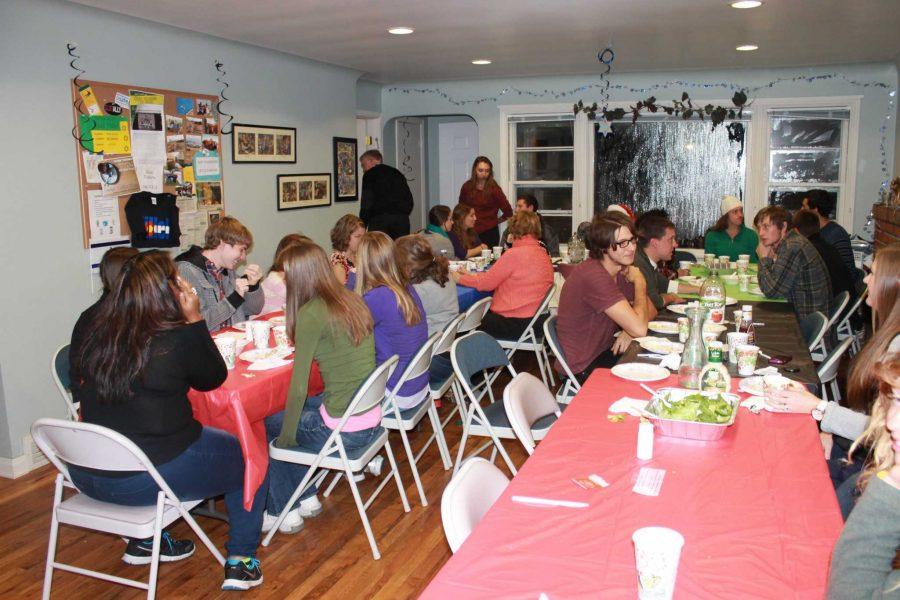 On Wednesday the Hillel Center hosted a traditional Thanksgiving dinner with other campus groups in an effort to have an interfaith Thanksgiving.
The participants present were affiliated with campus groups such as AEPi, the Geller Center, Lutheran Campus Ministry and the Intervarsity Christian Fellowship. The leaders of the various campus groups explained their Thanksgiving tradition and gave a blessing. Tables were lined upstairs and downstairs with questions promoting discussions between the different faiths.
"We want to make this an annual thing," Hillel President Rose Bork said. "We had 99 people attend and we want to try to get over 1o0 next year."
The turnout at the event was unexpected, and tables had to be set up in offices to accommodate the amount of people. The group was diverse, with people from all faiths and all ages. The food was a collaboration from all student groups, with people bringing in their family recipes and cooking together. Vegan and vegetarian dishes were also available.
"Not everyone came to eat, but they came to prepare, cook, set up and clean up," Hillel's Jewish life liaison Zack Josephs said. "It creates a strong sense of community."
Hillel and AEPi have expressed interest in hosting more interfaith events such as this one. With the large turnout at this event, they hope to have an even bigger turnout next year.
"This night turned out to be a really huge success," said CSU senior Johnny Roos and Geller Center intern.
Collegian Diversity Beat Reporter Amy Borngrebe can be reached at news@collegian.com or on Twitter @ABornCollegian.