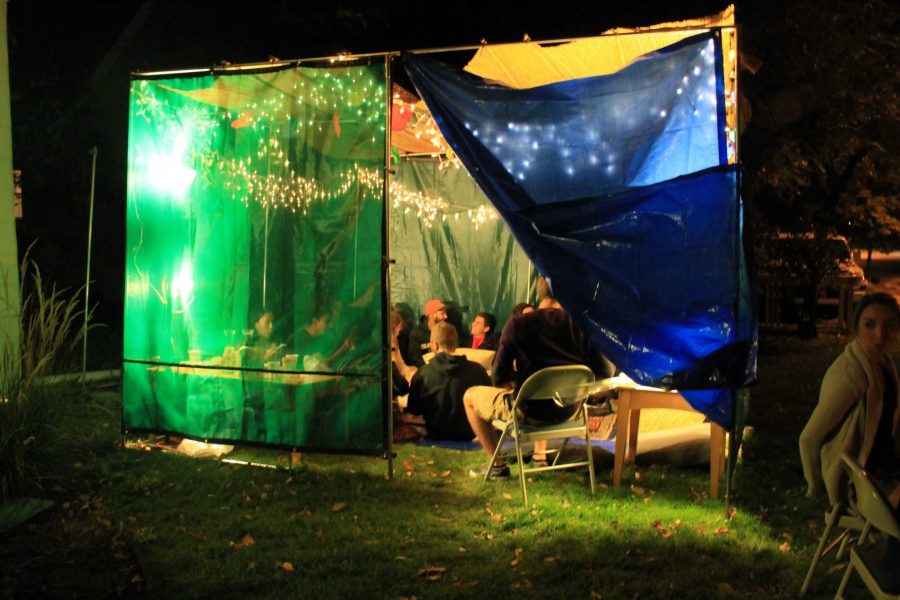 The Jewish fraternity AEPi and Hillel will collaborate with the Muslim Student Association on Tuesday to host a Bedouin Hospitality Event at 7 p.m. The event will be held at the Hillel Sukkah at 720 W. Laurel St. and is open to the Colorado State University community.
This interfaith event will be taking place during the week-long Jewish holiday of Sukkot, ending Oct. 15. During this holiday, people of the Jewish faith commemorate their exodus out of Egypt by building a hut called a Sukkah and reside in this structure until the end of the holiday. Hillel and AEPi are inviting the MSA into their Sukkah as a gesture of peace.
"People tend to have this image in their heads that Muslims and Jews hate each other, when in reality, we have a lot of similarities," MSA President Israa Eldeiry said. "We want to erase that bad image."
This year, the Sukkah will be converted to fit with the Bedouin theme of event. They will be serving Kosher as well as Hallal foods accompanied by music, dancing and other activities.
"This event is helping bring two religions together is a night of peace," said Hillel Cultural Coordinator Hillary Lorsch.
Collegian Diversity Beat Reporter Amy Borngrebe can be reached at news@collegian.com or on Twitter @ABornCollegian.