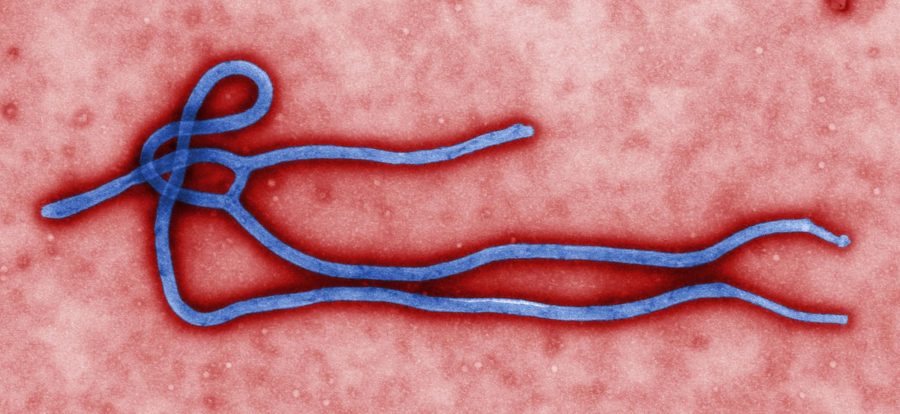 The exact origin, locations, and natural habitat (known as the "natural reservoir") of Ebola virus remain unknown. However, on the basis of available evidence and the nature of similar viruses, researchers believe that the virus is zoonotic (animal-borne) and is normally maintained in an animal host that is native to the African continent. A similar host is probably associated with Ebola-Reston which was isolated from infected cynomolgous monkeys that were imported to the United States and Italy from the Philippines. The virus is not known to be native to other continents, such as North America.
The first American Ebola patient died Wednesday.  Thomas Eric Duncan was the first person to have been diagnosed with Ebola on U.S. soil.
Duncan was pronounced dead at Texas Health Presbyterian Hospital in Dallas just before 8 a.m. local time Wednesday according to ABC.  Duncan recently traveled to Dallas from Liberia, where it is assumed he contracted the disease.  He was diagnosed shortly after arriving in the United States, and has been in isolation since.
ABC reports that hospital employees who have had contact with the victim are being monitored for Ebola, but none are showing symptoms.
Charles H. Calisher, a Colorado State University professor, wrote a book on the deadly disease called "The Impenetrable Veil – from Yellow Fever to Ebola Hemorrhagic Fever to SARS."  Calisher is a member of the Center for Infection and Immunity and a professor for the College of Veterinary Medicine and Biomedical Sciences at CSU.
He will be speaking about his book Tuesday in the Morgan Library Event Hall from 4:15 – 5:15 p.m.
Collegian ASCSU Beat Reporter Jonathan Matheny can be reached online at news@collegian.com or on Twitter at @Jonathanmathen2