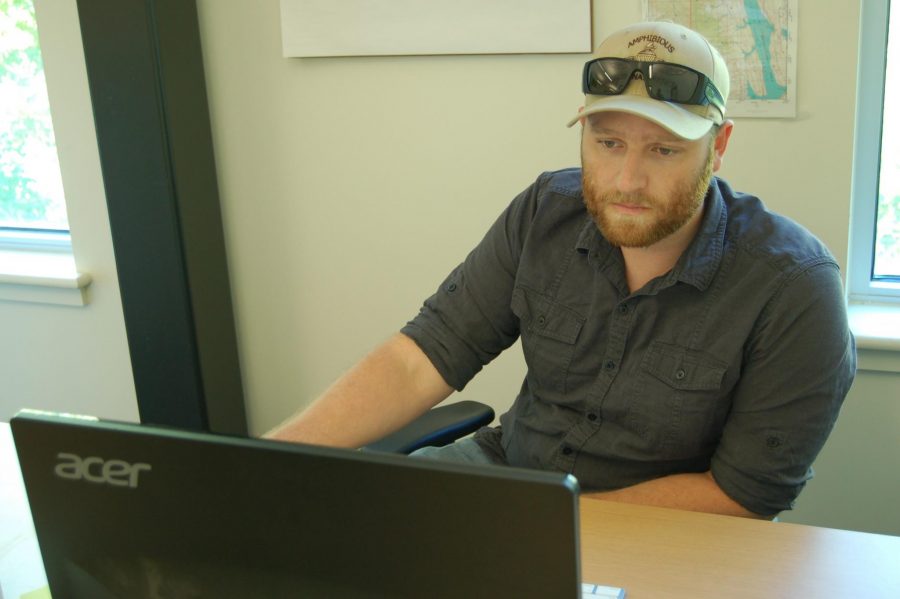 GreyFall founder and Colorado State University senior natural resources, recreation and tourism major Joseph Kuepper learned essential land navigation and emergency response skills while serving overseas in Iraq and Afghanistan in the Marine Corps.
With GreyFall, Joseph Kuepper hopes to impart some of those lessons to his clients.
"A lot of experiences and skills that I learned in the Marine Corps … it's not something you can seek out," said Joseph Kuepper. "You really have to … experience it yourself."
GreyFall was one of the six CSU Venture Accelerator Program graduates admitted to The Hatchery in June. Located in the Rocky Mountain Innosphere, The Hatchery is a CSU-rented office space for student entrepreneurs to grow their businesses.
Practicing a "two-pronged" business model, GreyFall offers lessons for both the general public and emergency personnel.
For the general public, GreyFall provides "outdoor education … and that's going to be land navigation, winter survival and summer survival courses," Joseph Kuepper said. "The main focus of our class is learning how to read a map, learning how to terrain associate and recognize terrain features, then being able to plan a route."
GreyFall also consults law enforcement, paramedics and firefighters for tactics in emergency situations, something they have already accomplished with Denver Health Medical Center.
"They were looking at how to better respond to active shooters, and I just kinda gave my advice on tactics as far as how you enter into a building and still maintain security and get casualties out a little bit safer," Joseph Kuepper said.
Residing in a state known for its outdoor recreation, Joseph Kuepper knows outdoors enthusiasts are abundant in Colorado.
"Right now, we're mainly looking at hikers, backpackers, hunters and we really want to get involved in the ROTC program as well," Joseph Kuepper said. "Basically, anyone that likes to go out into the outdoors and enjoy themselves."
GreyFall chief of operations, chief instructor and fellow veteran Jeremiah Kuepper, Joseph's brother, believes GreyFall offers a unique service.
"The thing that we have to offer and the quality of education that's around here … we're far ahead of everyone else," Jeremiah Kuepper said.
Likewise, Hatchery adviser Maggie Flanagan believes Joseph Kuepper is "making the right steps" in developing his business.
"You don't just go out and build the business in your head," Flannagan said. "He's trying small-scale stuff that won't cost him too much, allowing him to learn through trial and error."
GreyFall will be hosting a four-hour classroom course in the Innosphere on Oct. 4 for $50, as well as an Oct. 11 course at Denver CrossFit gym Axistence Athletics. Registration information is available on GreyFall's website.
"Our main focus … is public safety," Joseph Kuepper said. "Whether it's through training law enforcement or educating people enjoying the outdoors how to be a little safer."
Collegian Business & Technology Beat Reporter Nicholas LeVack can be reached news@collegian.com or on Twitter @NicholasLeVack.
Related articles
Colorado State students expand businesses in The CSU Hatchery

Colorado State students let you walk on grass wherever you go with TurfToes

Firms born in Innosphere incubator beat national average survival rate

CSU alumni create custom marshmallows