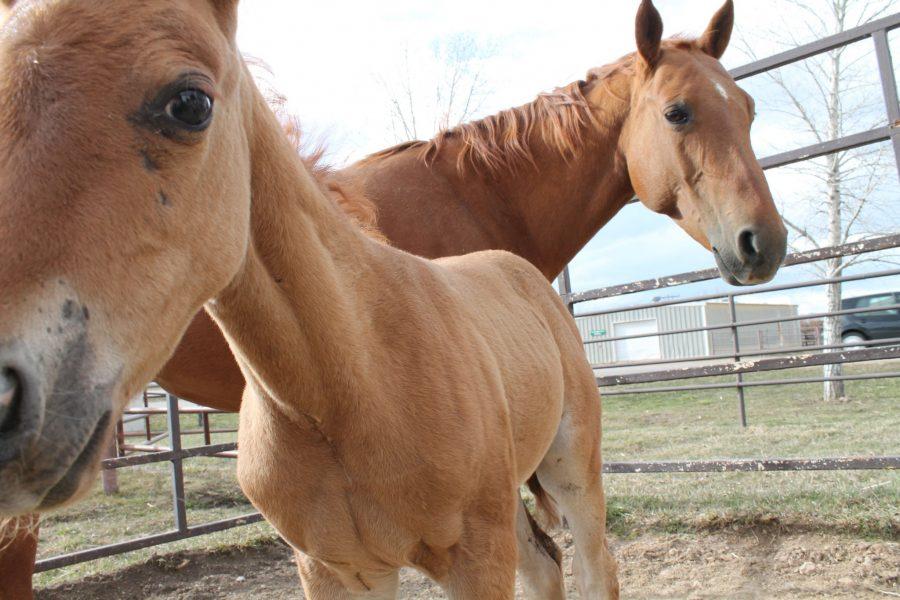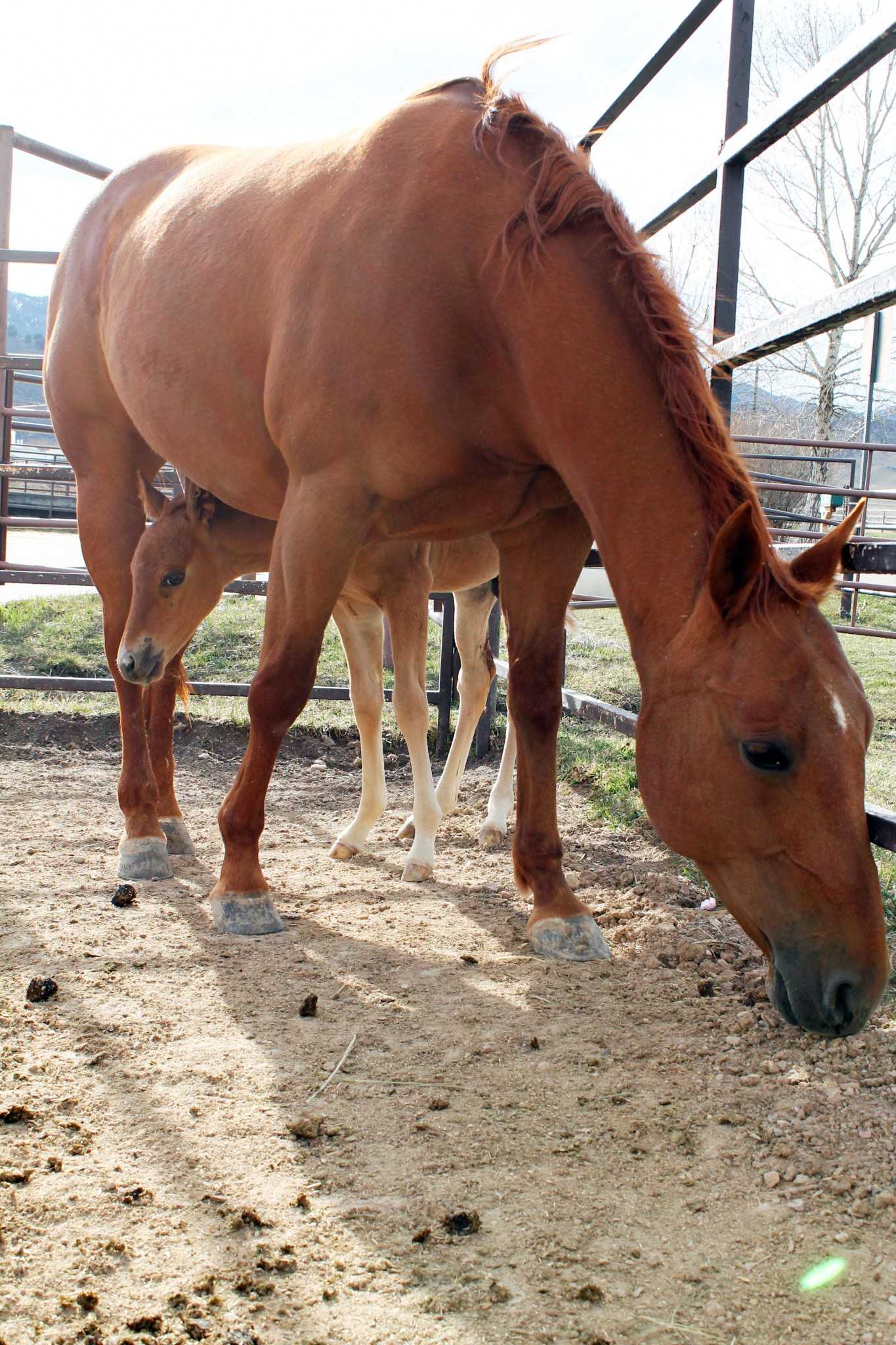 Most people wouldn't appreciate being woken up at 2:00 a.m. by a buzzing phone; especially when the person at the other end of the line is asking you to get out of that warm, blanket cocoon you've created and drive to campus before the sun is up.
But most people never get to witness and help with the birth of a baby horse, either.
This is exactly what students in Foaling Management class can expect.
"It's pretty cool minus the middle of the night thing," said Hannah Buzan, an intern and auditing student in the class.
As an Equine Breeding intern, Buzan lives on site above the Equine Reproductive Laboratory and is one of the first calls when a mare goes into labor.
"It's really a great experience," Buzan said.
The two-credit course, which includes approximately 80 to 90 students, is offered in the spring semester through the College of Veterinary Medicine for upper level equine science majors and second-year veterinary students. It consists of one lecture a week where students learn how to care for a pregnant mare, how to predict when mares will foal, the foaling process and aftercare.
There is also a large amount of lab work in which students are divided into groups and assigned a pregnant mare. Through her pregnancy they will examine her, conduct diagnostic workups and take milk samples to evaluate her calcium levels and better predict when she will foal.
"It's unique," said Pat McCue, a professor for the class. "Not a lot of universities are able to offer this kind of practical, hands-on experience."
One of the biggest parts of the class is what they refer to as "foal watch." Students from each group take a six-hour shift through the night, (6 p.m.- 6 a.m.) in which they watch the "imminent" mares–the ones who are very close to foaling. According to McCue, the majority of births occur between 10 p.m. and 2 a.m.
If it appears like a mare is about to give birth, the students start calling supervisors, interns and their classmates to come help.
One of the most recent births occurred around 2:15 in the morning last Wednesday.
"It's hard to wake up in the middle of the night, but seeing it is pretty amazing," said Chelsie Burden, a senior resident, past TA for the class and one of the first-called. "Seeing the mare and new foal interact is incredible."
Once the foal has been born, students will help with the aftercare of mare and foal and oversee the important first milk, which provides vital antibodies to the foal; all of this the same night of the birth.
Students return about 12 hours later to once again evaluate the foal and take blood samples.
With the mixture of usual lecture and hands-on experience, McCue considers Foaling Management to be one of the best courses to teach.
"It's a great class; students really enjoy being able to learn on a clinical horse farm on campus," McCue said. "The goal is to provide something fun while giving students the material they need to help them with their career and provide the stepping stones they need."
Collegian Reporter McKenna Ferguson can be reached at news@collegian.com.