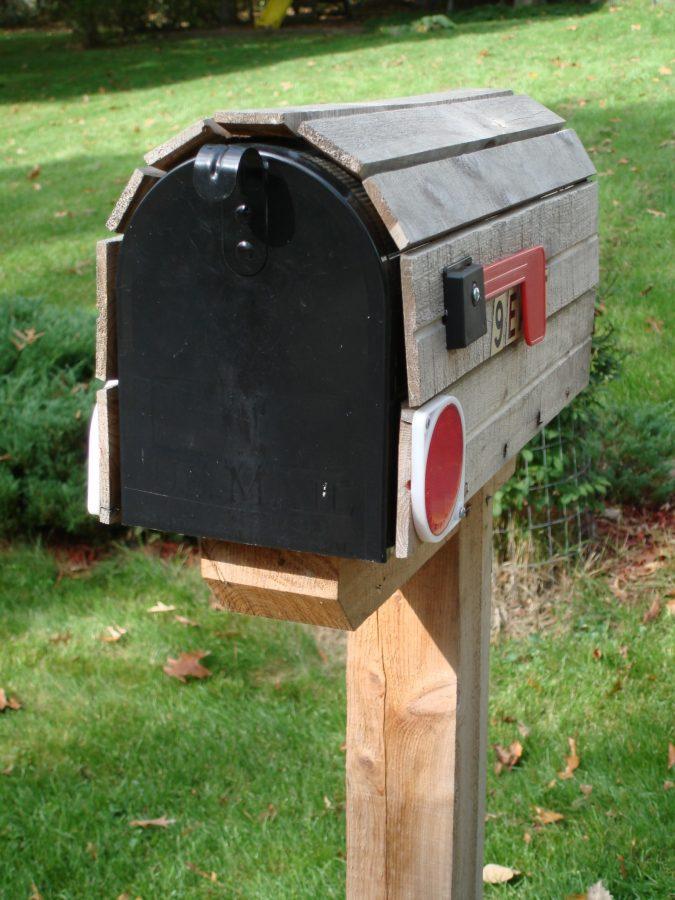 To you it is just a mailbox. To those targeting you, it's a weapon.
By taking personal checks out of the mailboxes of Fort Collins residents, frauders are able to wash them in chemicals and rewrite them as their own, stealing large sums of money in the process.
"It's the least sophisticated, but one of the oldest types of fraud," said Fort Collins Police Sergeant Don Whitson, who works in the financial crimes unit.
But some take it one step further than that.
By stealing all the papers sent out in the mail, some frauders are able to find personal information and steal the victim's identity. In fact, Whitson suggests that mail is the number one cause of identity theft in the Fort Collins area.
"It's as simple as people driving up and down the streets and emptying out whatever is in there," Whitson said.
While mail related identity theft has remained an issue for the city, cases of check frauds specifically are on the rise.
 According to Whitson, this is because of the lull in fraud cases after a check fraud ring was disbanded last year by authorities in both Larimer and Weld counties.
"Anytime we arrest anyone for fraud, we have a lull and then a slingshot where criminals step in," Whitson said.
These criminals can simply be average citizens walking the streets of Fort Collins, and might not normally arouse suspicion.
"The last group (we arrested) started out as friends looking for drug money," Whitson said. "Then friends of friends formed a loose network … it was not organized."
David Rupert, the United States Postal Service spokesman for Colorado, recognized the issue.
"People do steal checks and find ways to alter them," Rupert said, but declined to give any further comment on the topic. When asked about the other issue of mail related identity theft, Rupert denied the problem's existence.
Rupert did, however, bring up another mail related type of fraud: lottery schemes.
 These frauders will send a piece of mail explaining to the recipient that they have won a large sum of money in a lottery. Then, they will ask for a processing fee and obtain all the necessary personal information.
"Fraudulent lottery schemes (through mail) are very common," Rupert said.
Most of these types of frauds tend to avoid the majority of CSU students. This is due to the keys used on mailboxes in both the on campus residence halls and most of the off-campus student apartments around CSU.
According to Director of Student Legal Services Kathleen Harward, no students have reported identity theft cases in the past year. The few identity theft cases they had in past years have been long processes for those involved, according to Harward.
"(These cases are) are extremely time-consuming and frustrating for the victim, as the remedies involve tedious follow-up with many entities to clear up the trail of misinformation and fraudulent debts created by the thief in the name of the victim," wrote Harward in an email to the Collegian.
Even though mail related frauds do not seem to be an issue for CSU students recently, they are still happening all over Fort Collins. According to Whitson, the lull in fraudulent crime has ended, which means that new waves of check frauders, identity thieves and lottery schemers may be hitting our area shortly.
"These people are opportunistic," Whitson said. "(And) the area is ripe."
Collegian City Beat Reporter Caitlin Curley can be reached at news@collegian.com.