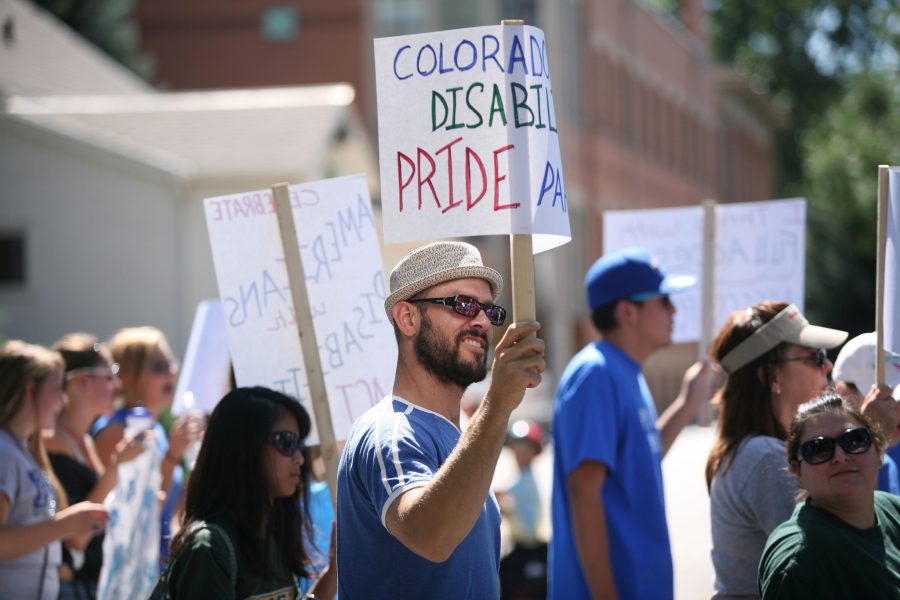 Photos by Erin Mross
Please refresh if the slideshow does not load.
[new_royalslider id="33″]
Participants march down College Ave. in Fort Collins for the kick off of the 2013 Colorado Disability Pride Festival. The Festival continues this afternoon at the CSU Lagoon with headliners The Flobots, see the music line-up below.
Line Up/Schedule
1:00- 1:45 Lee Holiday & The Time Off
1:45-2:00 Keynote Speaker – Dr. Jeffrey McCubbin, Dean, CSU College of Health & Human Sciences
2:00-2:15 2012 City of Fort Collins Mayor's Awards – Commission on Disability
2:15-3:00 Aspen Hourglass
3:30-4:30 The Seers
5:00-6:15 The Flobots