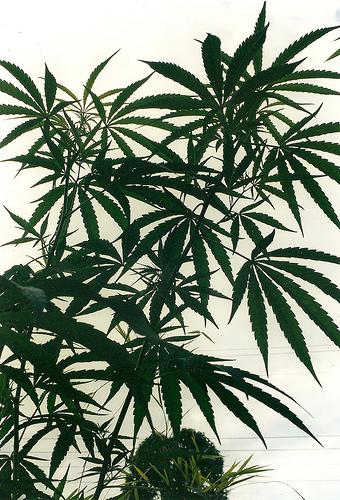 Although many may believe that the debate surrounding marijuana ended when Amendment 64 passed, it is still very alive.
On Wednesday, August 28th at 7:00 p.m., The Coloradoan will be hosting a "Marijuana in the Community" panel. This event will feature five panelists who will be answering questions about the potential impacts of legalized marijuana in Northern Colorado.
"It seems like there is a disconnect between what the people, the voters, the taxpayers want and then what law enforcement does and how they choose to use our taxpayer's dollars," marijuana attorney Robert J. Corry Jr. said when discussing why he wanted to participate in the "Marijuana in the Community" event.
As an attorney defending people charged with marijuana related crimes as well as marijuana dispensary owners, Corry will be on the panel advocating that legalizing marijuana will positively impact Colorado's economy and society. The panel will be an opportunity for Fort Collins residents, including CSU students, to come and hear from people on both sides of the issue and give the panelists a chance to interact among themselves.
"I like the community and I enjoy give and take and the debate," Corry said. "I am looking forward to being on the same panel as the Sheriff because I have a couple of questions for him."
A voice on the other side of the issue is Executive Director of Team Fort Collins, Ashley Kasprzak. Team Fort Collins aims to promote healthy lifestyles through substance abuse prevention, according to Kasprzak.
"I decided to join the Marijuana in the Community panel because it is important to talk about how marijuana is effecting youth in our community," Kasprzak said.
Youth that use marijuana regularly are more likely to get lower grades in school and drop out which will eventually lead to lower earnings, according to Kasprzak.
"I think that the legalization of recreational marijuana is likely to increase use rates and cause a number of unexpected problems in youth," Kasprzak said.
Kasprzak may incur tension from Director of Communications for the Marijuana Policy Project, Mason Tvert, whose work initially started on the college campuses at CU Boulder and Colorado State University.
"By ending marijuana prohibition in the state of Colorado, we are going to virtually eliminate the underground marijuana market, generate significant revenue, and stop arresting and punishing thousands of adults for using a substance that is far less harmful than alcohol," Tvert said.
Collegian Reporter Maddie Buxton can be reached at news@collegian.com.